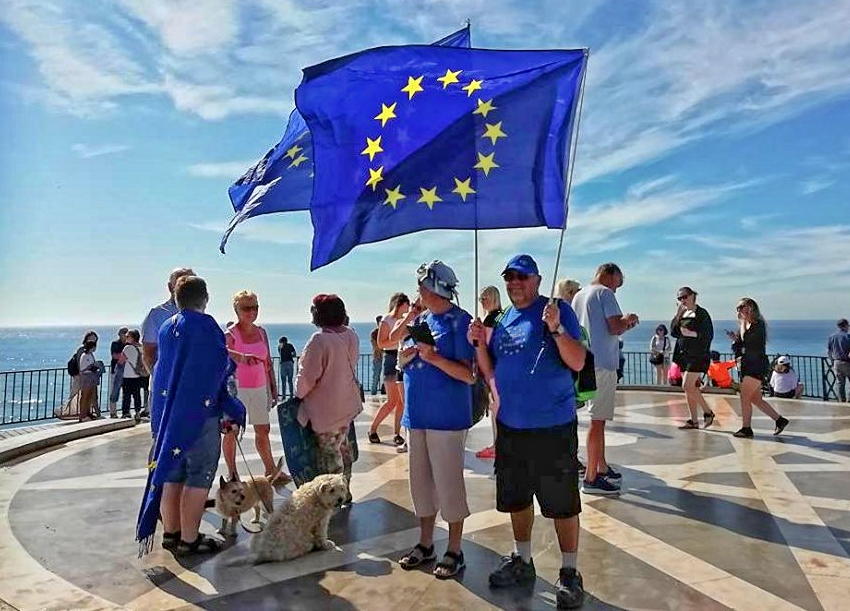 Europe Day is held on 9 May every year in celebration of peace and unity in Europe. The date marks the anniversary of the historic 'Schuman declaration'. At a speech in Paris in 1950, Robert Schuman, the French foreign minister, set out his idea for a new form of political cooperation in Europe, which would make war between Europe's nations unthinkable. Schuman's proposal is considered to be the beginning of what is now the European Union.
Tragically, the UK was no longer a member state of the European Union for the seventieth anniversary of Schuman's speech. This Europe Day was, therefore, all the more poignant. The loss was felt by Brits in the EU, EU citizens in the UK and Remainers everywhere. It saddens us that the freedoms we took advantage of, to live, love, work, study & retire in the EU, will be denied to future generations. A message of solidarity and friendship from the ambassadors of all the EU nations to the British people underlined how much we are losing, but also how much there still is to fight for.
On Saturday May 9 this year, inspired by Steve Bray's #2020MarchForEU virtual March on Parliament, Bremain members celebrated Europe Day. In a break from our usual business, Facebook Group members shared their photographs & memories of the last 4 years of marching, campaigning & waving the EU flag. We marched in rain and sunshine, we held rallies, signed petitions, we wrote letters and e-mails, and we never gave up. And we forged friendships that will continue to unite us across Europe, whatever the next few years bring.
Please view our gallery images. Click to enlarge and simply scroll through.
"Growing blue hair and blowing a whistle!"
"Bremain in Spain – keeping me sane!"
"Would not have missed it for the world"
"As always, great to meet so many lovely kindred spirits and to feel the solidarity!"
"Some amazing memories and lovely friendships"
"Happy Europe Day one and all. Too many photos to choose from!"