Bremain have never tired in over six years fighting the madness of Brexit. Today that fight moves to a new level.
Council and group members have again travelled from Spain to make our voices heard at the National Rejoin March in London. Our own Chair Sue Wilson OBE will be speaking at the event and will be in illustrious company including Terry Reintke, Molly Scott Cato, Julie Ward, Lord Adonis, Steve Bray, Femi Oluwole, Baroness Sarah Ludford, Mike Cashman, Mike Galsworthy, Siobhan Benita, Madeleina Kay and none other than Guy Verhofstadt.
Stay tuned as we will be following them, and other marchers, throughout the day.
Click on the gallery thumbnails to enlarge and scroll through to see the full images.
You can now see our Chair – Sue Wilson MBE – Full Speech and the Full Stage Show below.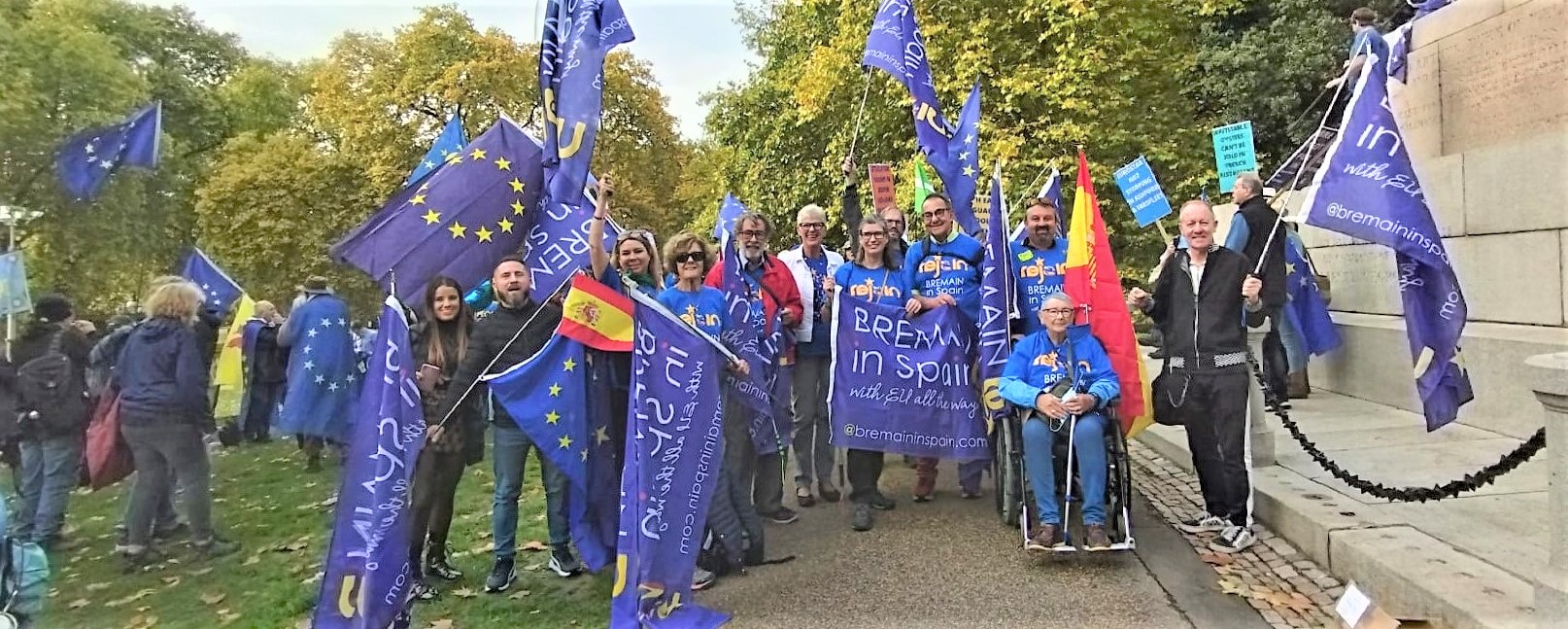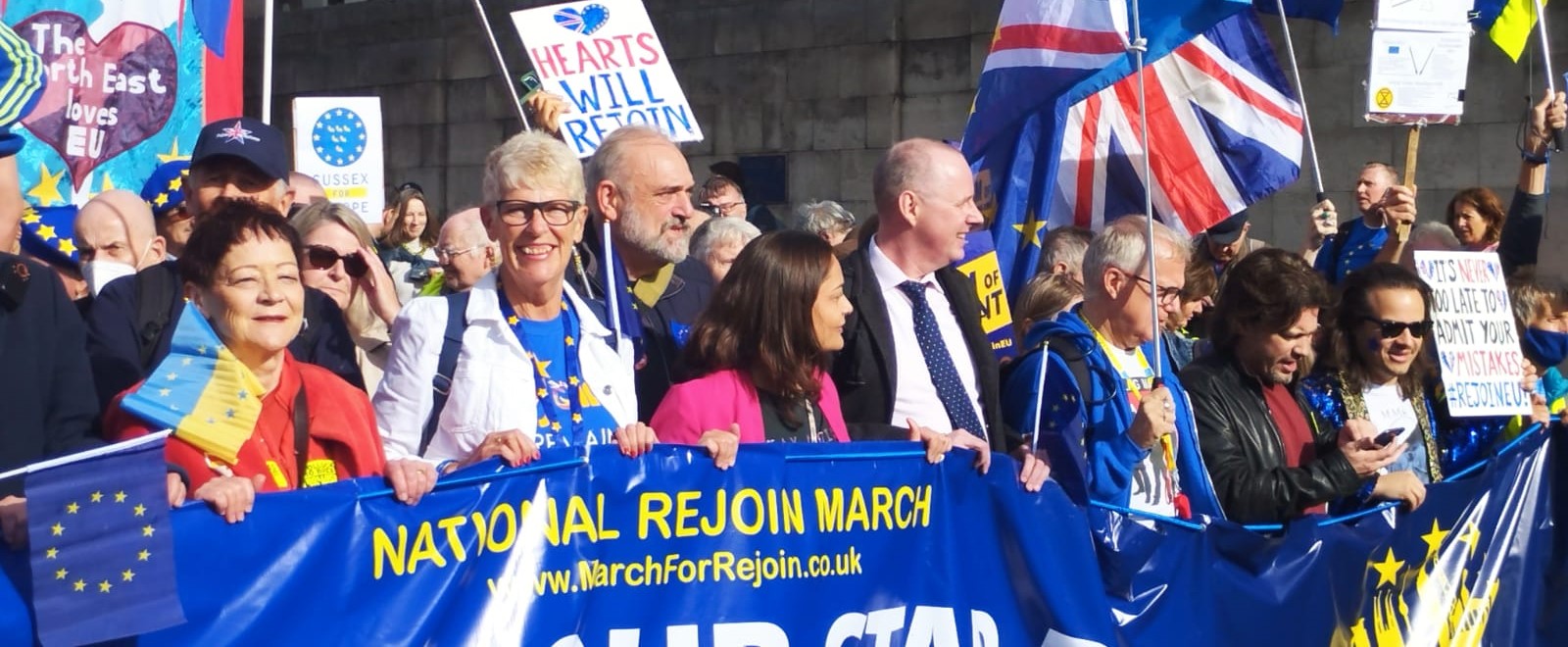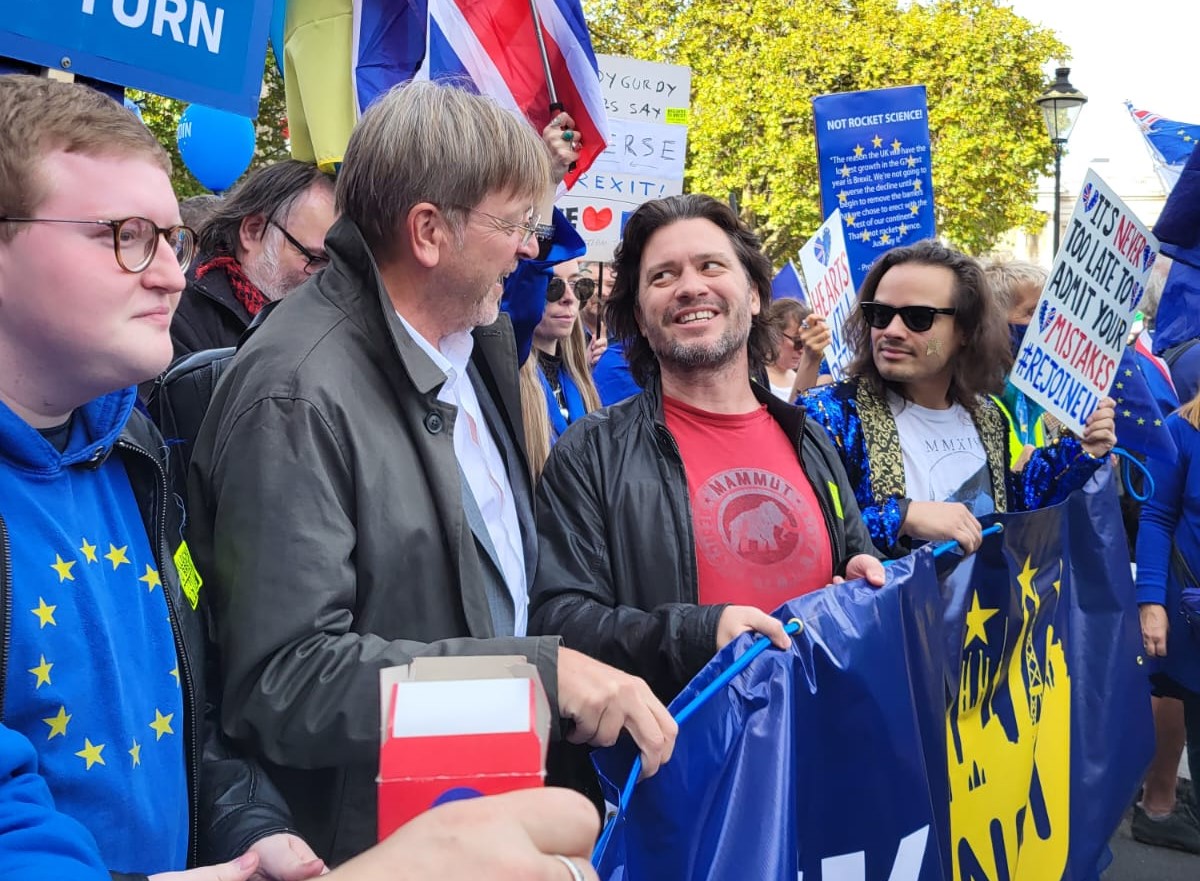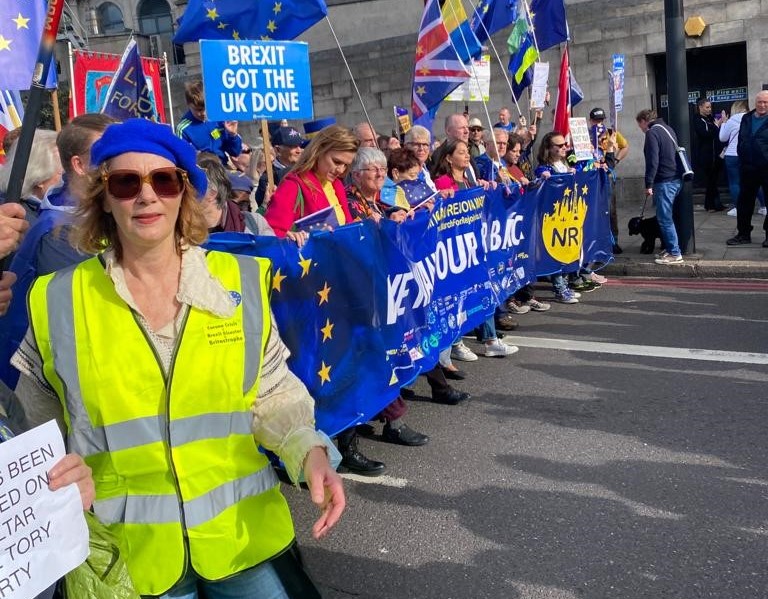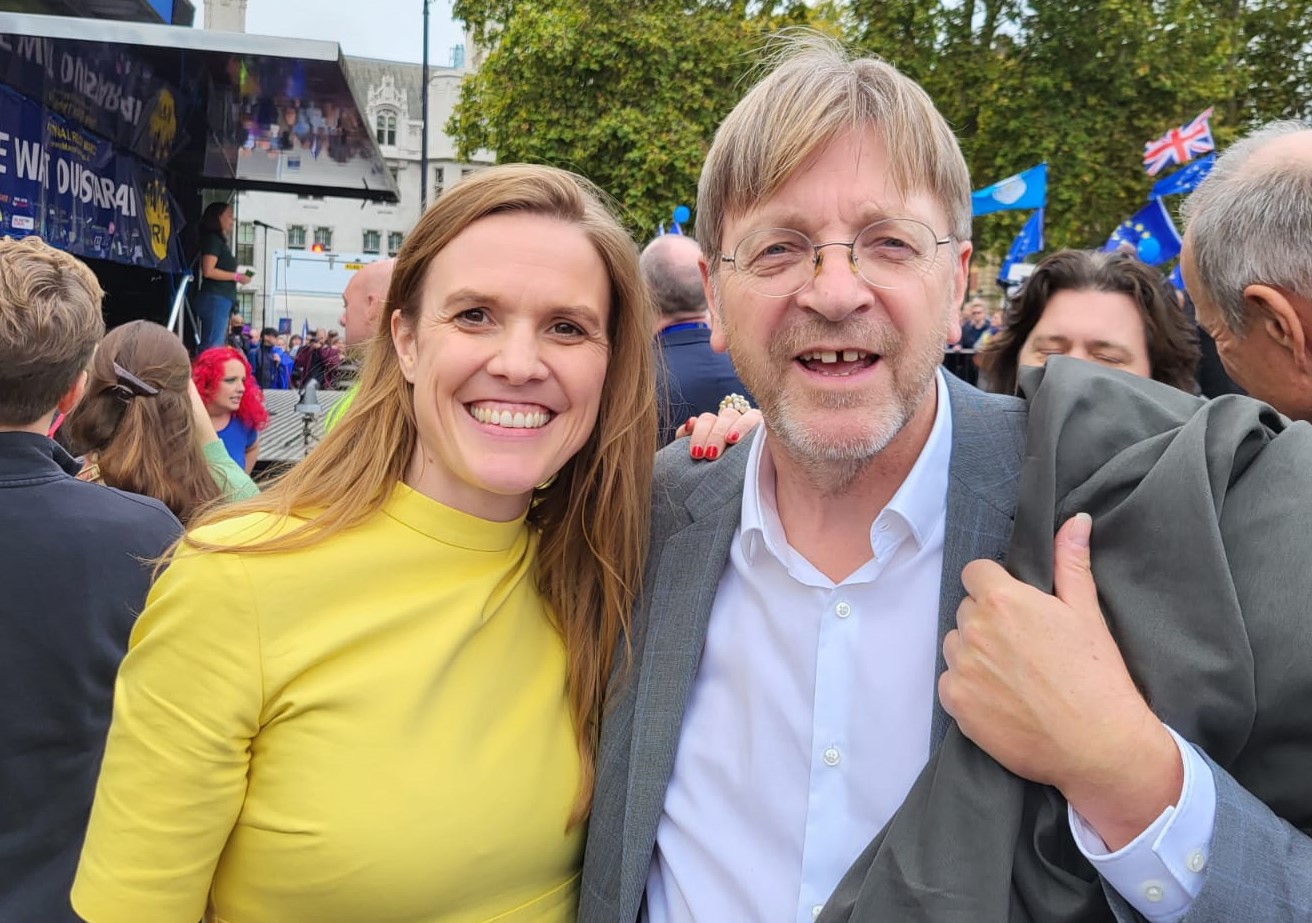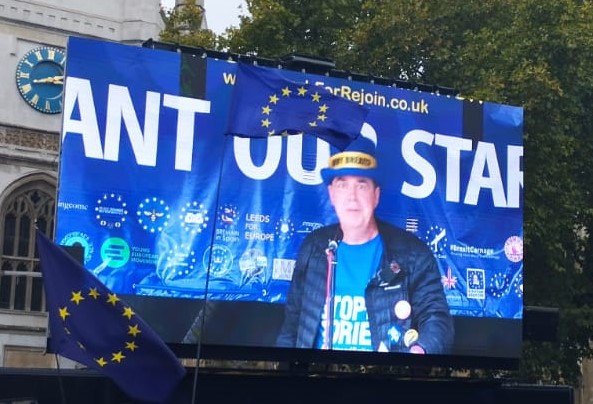 Sue Wilson MBE
Bremain in Spain Chair
Full Speech
National Rejoin March – Full Stage Show
Femi Oluwole
Guy Verhofstadt
Terry Reintke
Siobhan Benita
Steve Bray
Mike Galsworthy
Madeleina Kay
Sue Wilson MBE
Phil Moorhouse
Julius Lajtha
Molly Scott Cato
Nicola Tipton
Richard Hewison