Brexpats – Hear our Voice
Brexpats HOV is a Citizen' Rights campaigning and support group, who campaign for the preservation of the rights of UK nationals living and working in the EU. They also support EU citizens in the UK.
Facebook Group
BRILL – British Immigrants Living in Luxembourg
BRILL was created in July 2016 in response to the EU referendum vote in the UK and continue to work to protect the rights of British citizens living, working, and studying in Luxembourg
Facebook Group
British in France

Operates under the registered logo "britishinfrance" and publicise the existence of member organizations so that British citizens in France, or those with British interests, know whom to contact to join. Activities of the British in France are co-ordinated by collecting information on events organised by member associations, highlighting potential clashes of dates between events, and communicating the list to Members via the BCC Diary (The British Community Committee).
www.britishinfrance.com
British in Italy
A community of British citizens living, working, studying or retired in Italy, campaigning to protect our rights after the exit of the UK from the EU.
britishinitaly.net
Facebook Page
EuroCitizens
We defend EU citizenship rights to live, work and study: for UK nationals in Spain and Spanish nationals in the UK. / Defendemos los derechos de ciudadanía europea (para vivir, trabajar, estudiar etc.) de los británicos en España y los españoles en el Reino Unido.
eurocitizens2020.blogspot.com.es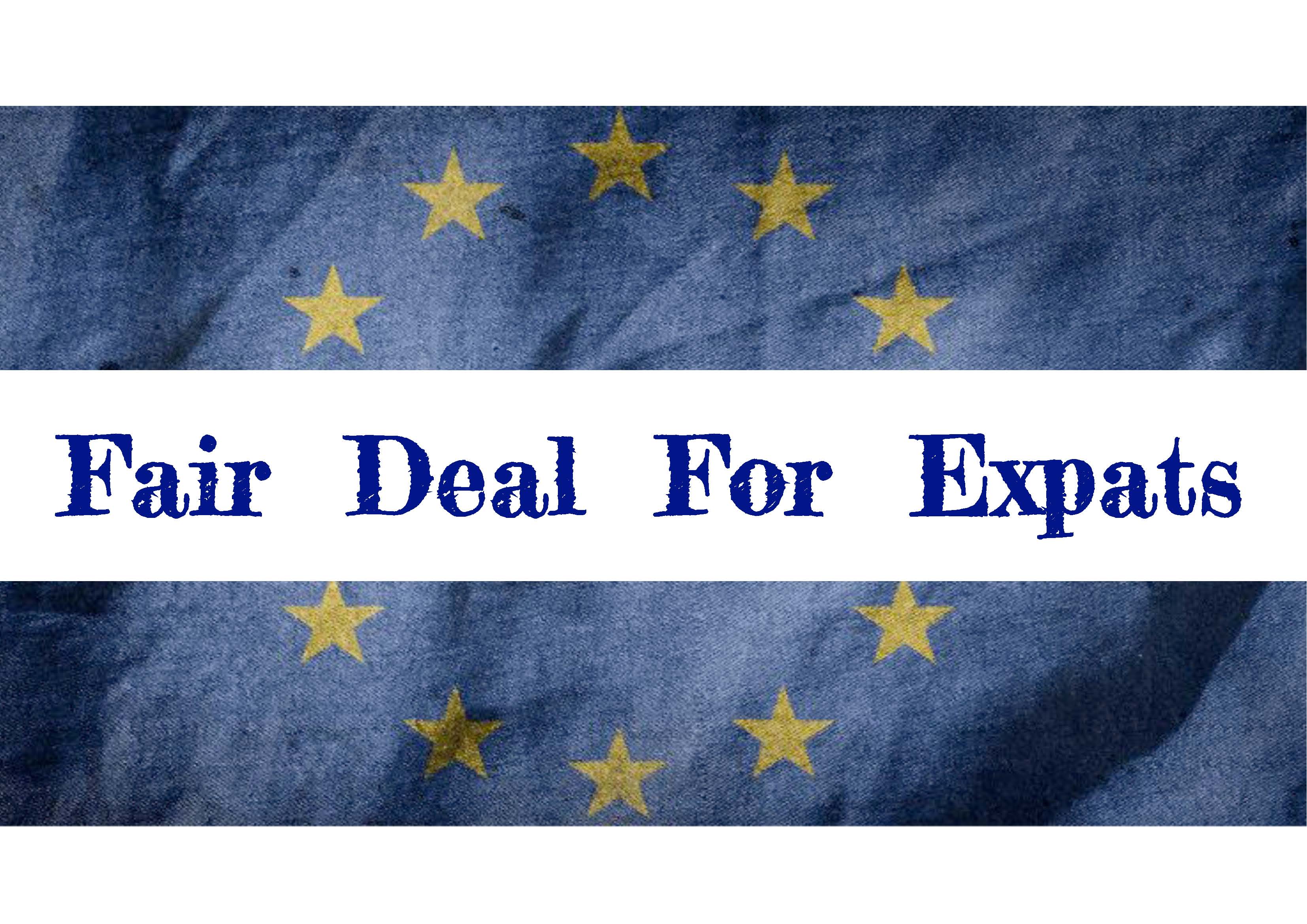 Fair Deal for Expats
Fair Deal for Expats is an association that has been established in the wake of the UK referendum in connection with membership of the EU. It is a non-profit organisation set up to protect the rights of British and EU expats.
Facebook Group
RIFT – Remain In France Together
(Solidarity in Europe)
This is a group developed by the members for the members. Think of it as your meeting hall: your safe place to let off steam about Brexit. It is also a forum for constructive group & individual action, and for discussion on international politics/current affairs.
remaininfrance.org
Facebook Group
One voice One aim
Britain for Europe is the voice of the pro-European movement in the UK. We are an alliance of local, regional and national networks, all sharing the same goal of keeping the UK in the EU as a full member.
Facebook Group
 Selected Member Groups of Britain for Europe
Bristol for Europe
A cross-party, collaborative group campaigning to ensure the UK plays a leading role at the heart of the European Union and works with other members to champion human rights, peace, prosperity and respect for the environment at home and around the globe.
bristolforeurope.com
Facebook Page
Twitter @Bristol4Europe
EU in Brum
Campaign within the British political system and support those whose welfare is threatened by Brexit and the UK leaving the EU.
euinbrum.org
Italians for Europe
Italians for Europe è un gruppo di supporto alla campagna referendaria PRO-UE e contro la Brexit.
Facebook Group
Manchester for Europe
Holding the government to account over the good deal they promised when we left the EU..
Facebook Group
Oxford for Europe
In the aftermath of Brexit, we Stand Together. For inclusivity. Against division. With Europe.
Facebook Page
Scientists for EU
A campaign by UK scientists to keep the UK in the EU. Science is vital for the UK's economy and quality of life. Science is also at the heart of global, social challenges that face us all. We believe that we can achieve so much more good for the UK and the world from within the EU.
scientistsforeu.uk
Facebook Page
Twitter @scientists4EU
Sixteen Million Rising
Sixteen Million Rising is the UK's original and now longest running Pro-European radio show and podcast whose objective is to Rejoin the EU. Through weekly radio shows, reaching up to 48,000 supporters, they aim to expose the litany of lies still being sold to the British public and promote the benefits of full EU membership.
16millionrising.wixsite.com/16millionrising
Other Groups
Best for Britain
An organisation that has transitioned from being a temporary campaign against Brexit, to being a permanent organisation for internationalist values and working with the world
bestforbritain.org
Facebook Page
European Movement UK
The European Movement is an independent, cross-party organisation committed to keeping the UK in the EU. We draw our strength from our members, supporters and volunteers.
europeanmovement.co.uk
Facebook Page
Twitter @euromove
Liberal Democrats – IN Together
List of Groups campaigning to protect the rights of British citizens living throughout the EU, and EU citizens in the UK.
uklibdems.eu
New Europeans
A civil rights organisation which champions freedom of movement, non-discrimination and the principle of solidarity in Europe.
neweuropeans.net
Facebook Page
Twitter @neweuropeans
Remainiacs
The no-bullshit Brexit podcast is a safety valve for everyone who won't just shut up and get over Brexit. Every week they look at the unfolding shambles that is Britain's departure from the EU with humour, insight, special guests and total honesty.
remainiacs.com
Facebook Page
Twitter @RemainiacsCast
Stop Funding Hate
Aims to tackle the culture of hate, demonization and division that is poisoning our political discourse. Help us take on the divisive hate campaigns of the Sun, Daily Mail and Daily Express by persuading advertisers to pull their support.
stopfundinghate.org.uk
Facebook Page
Twitter @stopfundinghate
The 3 Million
the3million is the largest grassroots organisation for EU citizens in the UK, formed after the 2016 EU referendum to protect the rights of people who have made the UK their home
the3million.org.uk
Facebook Page
Twitter @the3million
The 48%
The 48 and beyond' are a campaign group who fight for closer links with the European Union
Facebook Group
Very Brexit Problems
Showcasing the everyday joys of living in Brexit Britain.
Facebook Page
Worrying Signs
United against hate.
Facebook Group
Open Britain
Campaign to ensure Britain is Open and inclusive, open for business, open to trade and investment, open to talent and open to Europe and the world.
open-britain.co.uk
Facebook Page
Twitter @Open_Britain