How to Vote in the forthcoming EU Elections in Spain as an EU Resident May 26th 2019
Providing you are on the electoral register then you are eligible to vote as an EU citizen legally resident in Spain in the forthcoming EU Elections.
The process is very straightforward on the day (although on the 26th May this year it will be a little more complicated as many areas will also be holding their local elections).
As a legal EU resident you will be able to vote in those local elections too.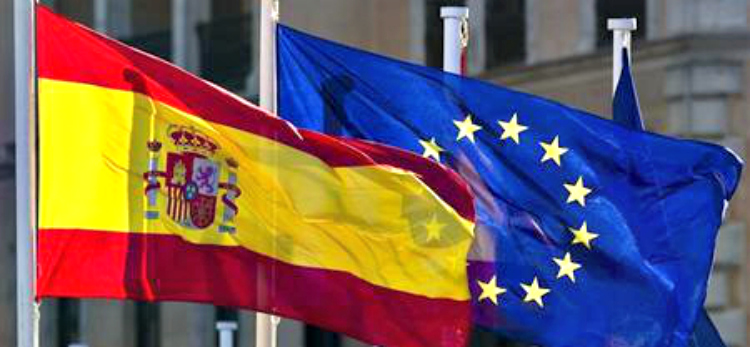 Ideally you need a polling card to vote, but don't worry if you don't receive one – you can still vote.
Voting will take place at your local polling station (colegio electoral). In the polling station there are normally several desks and if you receive your polling card it will tell you which desk to go to to cast your vote.
You MUST take the following with you:
Your Residencia (A4 piece of green paper or your smaller credit card sized piece of green paper).
Your passport (this will be used as ID).
Here in Spain, you do NOT vote for a person, but you DO vote for a party – so do your homework in advance. For more information on which parties in Spain are pro-European, check out our FAQs page.
Before approaching the desk you go into the polling booth where you will be confronted by piles of papers on a desk or shelf of each party with a list of names underneath. You select your party list  and place it in the envelopes (also provided in the polling booths).
There is NO NEED to mark the ballot paper with a tick or put an X in any boxes, in fact ANY writing on the ballot paper will render it invalid.
The lists will look similar to this (colours should differ for the EU election polling lists and for the local election polling lists):
Some parties will actually post their lists to you in envelopes and you might receive them in your letterbox before the election day – they are just trying to get you to vote for them and you do NOT have to use those that are delivered to your post box! ALL lists will be available in the polling station booths.
Once you have your list in your envelope, you can seal it and go to the desk, present your Residencia and Passport and once they have checked you are on the list and able to vote, you will be asked to place your envelope in the appropriate voting box.
Which main parties are fielding
Pro-European
candidates from Spain?

PSOE
PP
IP
Podemos
UPyD
CEU
Ciudadanos
EPDD