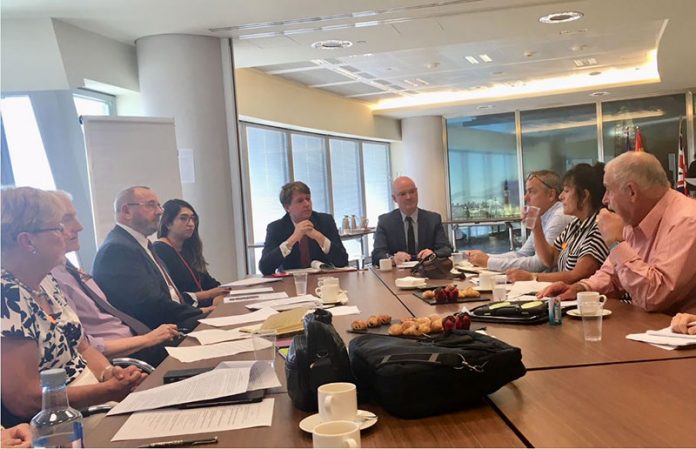 MINISTER at the Department for Exiting the EU, Robin Walker, was in Madrid yesterday (Thursday) to meet with Spanish government ministers and members of the business community.
He also took part in a roundtable discussion on citizens' rights with spokespeople from groups representing UK nationals in Spain.
Members of Brexpats in Spain, Bremain in Spain, EuroCitizens and ECREU were welcomed to the British Embassy by Deputy Head of Mission Tim Hemmings, where, as well as meeting with the minister, they spent time with different members of the Embassy and consular teams, discussing issues including health and social care, outreach and communications.
The aim of the day was to provide the representatives of the citizens' groups with a greater insight into the work the Embassy network does on behalf of UK nationals, provide an update on the progress of the Brexit negotiations and respond to any questions and concerns.
Minister Walker said: "I was pleased to have the chance to meet with representatives of the British expat community and update them about what the government is doing to safeguard their rights post-Brexit.