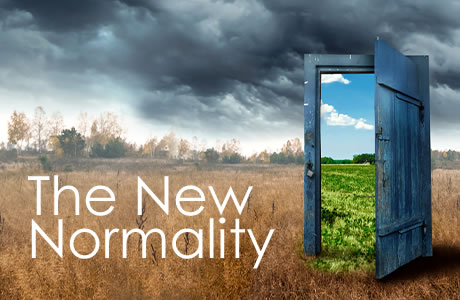 Now that the coronavirus crisis is under control, Spain has entered a new de-escalation phase.
After 14 weeks of strict lockdown measures, the 'state of alert' finally ended at midnight on June 21.
The new phase, known as the "new normality", sees the lifting of mobility restrictions, but some health and safety measures will remain in place. The measures include the compulsory wearing of face masks when a safe distance of 1.5 metres is not possible.
Responsibility for safety measures will now rest with the regional governments and will remain in place until the pandemic is considered to be over.
Check back with us regularly for the LATEST NEWS updates re: changes to safety measures, travel arrangements, quarantine and much more
JULY 18: Wearing of masks now mandatory in the Valencian Community
Following the example set by many other Spanish regions, the wearing of masks became mandatory today in the Valencian Community. The decision was taken due to the four-fold increase in the number of infections of 20 to 40-year olds.
Masks will be compulsory at all time, with the following exceptions:
on the beach or in a swimming pool
in outdoor areas such as the countryside or the mountains
in bars & restaurants
for those with respiratory problems
whilst taking part in sports activities
JULY 14: Many Spanish regions implement mandatory face coverings
A number of regional governments are making the wearing of face masks compulsory in public spaces. The following regions have either made face coverings mandatory or are about to:
Aragón, Asturias, Cantabria, Navarre, La Rioja, Catalonia, the Balearic Islands, Extremadura, Andalusia & Murcia
In the Valencia region, the option is being seriously considered – a decision will be reached shortly.
For more on this story, read El Pais: https://english.elpais.com/spanish_news/2020-07-13/with-over-100-coronavirus-outbreaks-more-spanish-regions-make-face-masks-mandatory.html
June 30: Spain prepares to open its borders
As part of reciprocal arrangements between the European Union & 15 other countries, Spain will open its borders from July 1.
The named countries have been selected based on the epidemiological situation in each country, which must have a similar or lower contagion rate than the European average for every 100,000 inhabitants for 14 days. 
The named countries are: Algeria, Australia, Canada, Japan, Georgia, Morocco, Montenegro, New Zealand, Rwanda, Serbia, South Korea, Thailand, Tunisia and Uruguay. China will also be included, but only if visitors from the EU receive reciprocal treatment.
For more on this story, read El Pais: https://english.elpais.com/society/2020-06-30/as-eu-prepares-to-reopen-borders-spanish-experts-stress-importance-of-coronavirus-safety-measures.html
June 21: All of Spain enters the 'New Normality'
The 'state of alert' has officially ended after 24 weeks of lockdown measures. Whilst many restrictions have been removed, 4 essential rules remain:
Social distancing of 1.5 meters
Compulsory wearing of face masks when social distancing measures cannot be maintained
Hand washing/sanitising
Hygiene in public & private spaces
Travel between provinces is now allowed, and travel from EU countries/UK is now permitted, without quarantine, with the exception of Portugal (to follow shortly).
June 21: Brits can visit Spain without quarantine
Spain's Foreign Minister, Arancha Gonzalez, has announced that with immediate effect, British citizens can travel to Spain from today, without facing quarantine measures. British visitors will need to:
Provide contact information & any history of Covid exposure
Undergo a temperature check & a visual health assessment
For full travel details re Spain, checkout this EU webpage, updated in real time – use the icons on the right to scroll around transport options: https://reopen.europa.eu/en/map/ESP