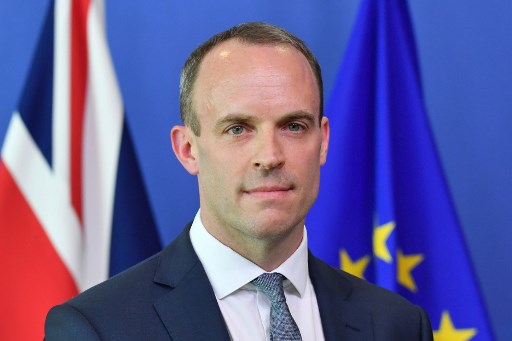 UK Foreign Secretary Dominic Raab has written an open letter to anxious Brits in Spain telling them that "this is an exciting time" as he urges them to prepare for Brexit.
Dominic Raab has penned a letter to UK nationals in Spain in which he tells them how they should be preparing for Brexit as the UK government gets ready to deliver the "will of the British people" on October 31. 
His letter reads like a set of demands for Brits in Spain – "you'll need", "you must", "you should" – in return for only vague promises about UK nationals' rights in their host country post-2020. 
Although Raab assures his target audience that in the event of a no-deal Brexit they will continue to have access to healthcare in Spain "exactly as you do now, until at least 31 December 2020 if you are an S1 form holder", there is no mention of the worry and anxiety that's been caused to them over the past three years, or what is likely to happen to their healthcare after that date. 
Instead the UK Foreign Secretary repeats much of what's already been announced by the British Embassy in Spain, choosing to round off his impersonal letter by saying
"This is an exciting time, but also one of unprecedented change". 
"We're getting ready for Brexit on 31 October, and I would urge you to do the same".
Sue Wilson of Bremain in Spain has responded to Raab's tactless comments by telling The Local: "Brexiter Raab might think this an exciting time, but I can assure you, we do not!
"More appropriate adjectives to describe our assessment of the current state of play would be "terrifying" or "unsettling". Promising that our rights and benefits are protected for a limited period does not provide reassurance. Rather, it has Brits in Spain worrying what will happen when that period expires?
"Those hoping for a deal, any deal, to get us out of this awful limbo, are now starting to realise that even a Brexit deal will not see the end of this awful uncertainty".
Raab even found the time to praise the "the largest information campaign in British history" – the Get Ready for Brexit  campaign – as if to imply that this was of importance or helpful for UK nationals in Spain who still don't know what their future holds.
Read Dominic Raab's full letter in The Local