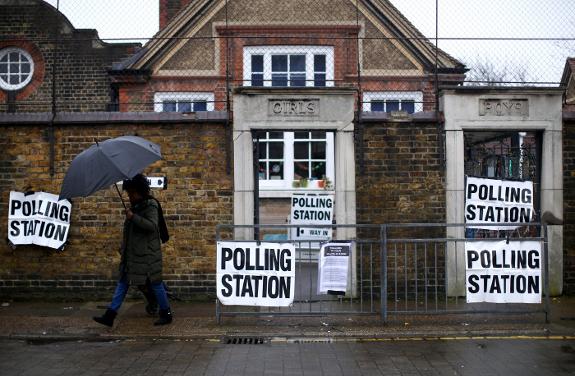 As the UK went to the polls on Thursday, not only were Britons living in Spain watching closely, but also Spanish citizens residing in the UK.
The UK media claimed the 2019 General Election was "the most important in a generation" and news was coming in by midmorning of unprecedented numbers of people forming queues outside polling stations, following reports of a surge in people registering in the weeks leading up to the vote.
Anti-Brexit groups were calling for voters to vote tactically in order to get the pro-Brexit Conservatives out of government.
Britons in Spain, many of whom were unable to vote having lived abroad for more than 15 years, were well aware that the outcome of the election will affect how and when Britain leaves the EU, and therefore could make a difference to their future rights.
Anne Hernandez of the association Brexpats in Spain said on Thursday: "Our futures are dependent on today's vote and our 9,000 members are worried." She added, "Despite being a general election, it is being labelled the Brexit election because our futures here could all change at the drop of a hat in a no-deal."
Sue Wilson, Chair of the association Bremain in Spain, said, "Brexit has been the most damaging and painful experience that many Brits in Europe have ever experienced. Yet, even after three and a half years of living in limbo, we absolutely do not want to 'Get Brexit Done' – rather, we want to 'Get Brexit Gone'." She went on to say, "This election is the most unpredictable in living memory."
Michael Soffe, long-term Malaga resident and businessman, also expressed his concern and frustration at how the outcome of the election could affect British residents in EU countries. "I and many other disenfranchised voters are watching the proceedings today, consigned to the sidelines yet again, no vote on our futures," he said on Thursday. "If a Tory government is returned I have a feeling that the whole 'leave with no deal' scenario will be back on the table again in a year's time as the chances of having a trade deal in a year are not realistic."
Full article in The Sur