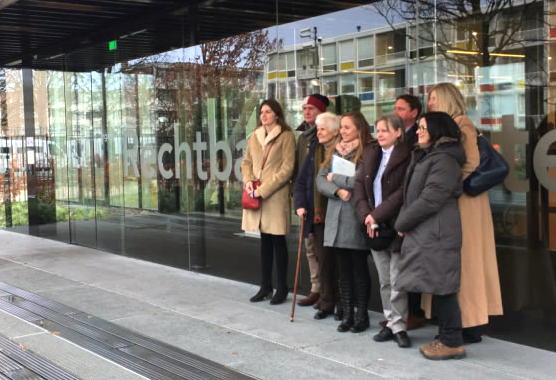 BRITISH expats will be able to fight for their EU citizenship at the European Court of Justice (ECJ) after winning a landmark legal ruling. 
It comes after five expats in the Netherlands asked a court in Amsterdam to refer their case to the ECJ last month. The group argued their existing rights could not be taken away because of a referendum in the UK. The judge ruled yesterday that the case could be referred.
A spokesman for Brexpats – Hear Our Voice, which led the challenge, said: "We are grateful to the court and obviously delighted with the decision. However, this is just the first step in clarifying what Brexit could mean for our EU citizenship.
"This case has always been about seeking clarification, not only for the 46,000 Brits living in the Netherlands, but also for all the 1.2 million Brits living in other EU countries.
"As has been demonstrated in recent days, what Brexit means is still extremely unclear. You cannot play with the lives of 1.2 million people as if they are pieces on a chessboard."