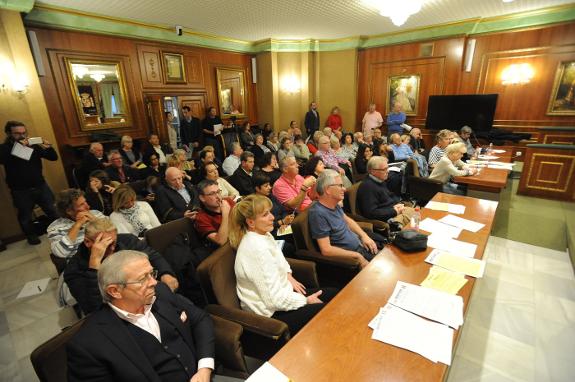 The latest events in what some are branding the "Brexit pantomime" have done nothing to ease the concerns of the 40,000-plus Brits living on the Costa del Sol.
Tuesday's historic vote in the UK's House of Commons, which saw Theresa May's Brexit deal rejected by a majority of 230 votes, was followed the next day by a narrow victory for her government in a vote of no confidence tabled by Labour leader, Jeremy Corbyn.
The 19-vote difference means that Theresa May's Conservative party was given a mandate by Parliament to continue to negotiate some sort of withdrawal deal.
There has been mixed reaction from groups representing Brits in Malaga province and throughout the Spain.
Speaking to SUR on Wednesday, Anne Hernández, spokesperson for Mijas-based Brexpats in Spain, said this week's events have been, "more senselessness." She added that from the beginning the aim of her group, which represents both 'Remainers' and 'Leavers', has been to ensure that "the UK doesn't leave without any kind of deal" meaning that the rights of Britons living in the EU are protected. The rejection of May's deal means that the "anguish" felt by Britons is being extended and that people she talks to are "more worried than ever".
For Sue Wilson, chair of anti-Brexit group, Bremain in Spain, the collapse of the Withdrawal Deal was as welcome as it was expected. She told SUR in English, "I have found myself in the strange position this week of wanting Theresa May to lose one vote on Tuesday and win another on Wednesday, both of which duly happened."
Full article in The Sur