On April 05 2019, the 'Let Us Vote' campaign was launched with support from several MPs, Peers, citizens rights groups and the film director Mike Leigh. 
'Let Us Vote' is a campaign to allow all UK residents, and all UK citizens living abroad, to vote in general elections and referendums.
In General Elections and in referendums such as the 2016 EU referendum, UK residents from countries outside of the Commonwealth and Ireland cannot vote. Neither can UK citizens living abroad for more than 15 years.
All together, up to 10 million people are denied a vote by the current rules: 7 million UK residents and 3 million UK citizens abroad.
You can follow the campaign, write to your MP and sign the petition here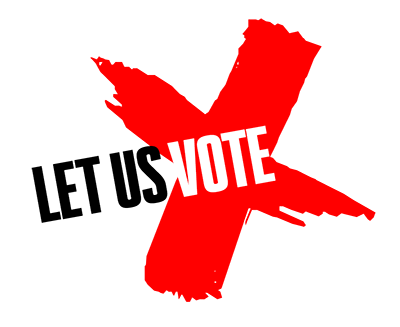 The campaign has already attracted quite a bit of media attention and you can read more by clicking the links below:
The Independent also includes an article by Jane Golding – Chair of British in Europe, who explains the need for  electoral reform. 
Update 11 May 2019
The 'Let Us Vote' campaign launch was on Wednesday 8th May in the Palace of Westminster. Bremain Chair, Sue Wilson, was fortunate to be in London to attend and here is her update:
'The event was hosted by Another Europe is possible, British in Europe and the 3Million, who are jointly responsible for the project. The campaign aim is to restore voting rights to 10 million people who are disenfranchised & unable to vote – both Brits abroad & foreign-born citizens resident in the UK.
The panel was made up of representatives of the groups involved, but also Claude Moraes (Labour MEP), Alberto Costa (Conservative MP) and Lloyd Russell-Moyle (Labour MP).
The passion and commitment from all those involved in the campaign was a joy to behold, and the audience were very engaged, asking lots of questions. There was also an opportunity to talk to the panel on a 1-2-1 basis afterwards and to network with many dedicated campaigners.
Whilst nobody expects that the campaign will be easy, or quick, with the commitment and passion shown, we all came away very positive about the chances of success. We will keep you posted about future developments as and when they happen.'