Sue Wilson, Chair of Bremain in Spain spent six days campaigning to #stopbrexit. You can follow her travels below.
Day 1
On Wednesday 21st February, my action-packed week in the UK got off to a flying start in London. I had been invited to join the "Truth Bus" launch, a fantastic campaign organised by Camden for Europe. The idea behind the bus was to mimic the infamous campaign bus, so loved by the Leave campaign. Instead of the £350 million promised to the NHS, this time the number was £2000 million – the cost of a hard Brexit, according to the government's own analysis, with the message
"Is it worth it?"
For more information, check out the campaign website: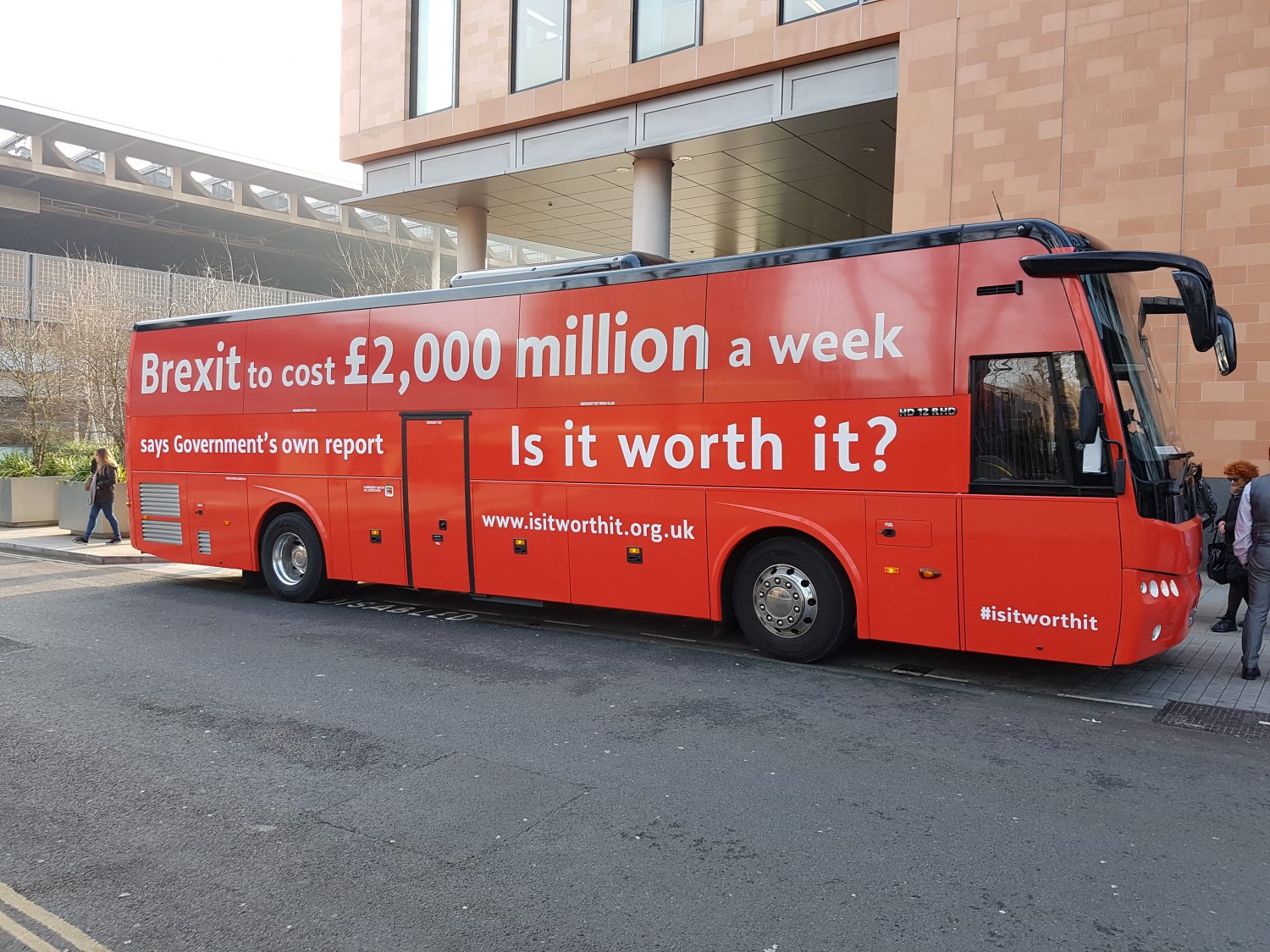 The launch in Camden started with speeches from Mike Galsworthy of Scientists for Europe & Alistair Campbell, before the bus filled up with campaigners & press contacts, & headed for Whitehall. In Westminster we were joined by Channel 4, ITN & BBC TV news teams, & there was a great turnout by politicians from both Houses of Parliament.
There were eloquent interviews conducted with Chuka Umunna, Caroline Lucas, Lord Adonis, & Tom Brake, but unfortunately none of them made it onto the TV news. It seems the press were far more interested in the 15 minutes when the bus got stuck between parked cars in a very narrow side street.
I was lucky enough to get the opportunity to get lots of selfies with anti-Brexit champions, but also to have time to chat to many of them too. I was particularly delighted to speak with Lord Adonis – he mentioned that he had been in the House of Lords the previous day for 9 hours attending the EU (Withdrawal) Bill debate. I asked if he would be there again on Monday, when I would be attending at the invitation of Baroness Hamwee, & he said yes – in fact, not only on Monday, but every day, every minute that the Brexit Bill is being debated. He also asked me to email him with the selfie, which I happily did. After Westminster, the bus headed off for East London, but I left it behind to join it again later in the day.
My next appointment was a lunch date with Dr. Michaela Benson, of Goldsmiths University in London. Bremain has been helping Michaela with a major research project called Brexit Brits Abroad. A number of Bremain members have been interviewed by the research team about the effects of Brexit & their concerns & anxieties. The project is likely to continue for many more months, or possibly even years, & Bremain will continue to be involved.
For more information, check out their website: https://brexitbritsabroad.com/
After lunch, I picked up the bus again in Hammersmith, where there were a number of speakers including Seb Dance, Labour MEP & Stephen Cowan, Head of Hammersmith Council, the first council in the UK to speak out against Brexit. There was also an appearance by Fake Boris, who gave a speech & sang a song.
A surprise visitor that the organisers weren't expecting was Femi, one of the founders of OFOC (Our Future, Our Voice), a new campaign group aimed at motivating the young. Femi was obviously invited to give a speech on the spot, & I had a lovely chat with him too. As we talked about stopping Brexit, he really liked what I had to say, so we started over so that he could film our interview. It was a great pleasure to meet a young, intelligent, committed campaigner, though he did make me feel very cold as he was wearing just a T-shirt. I told him I would start a crowd-funder to buy him a coat!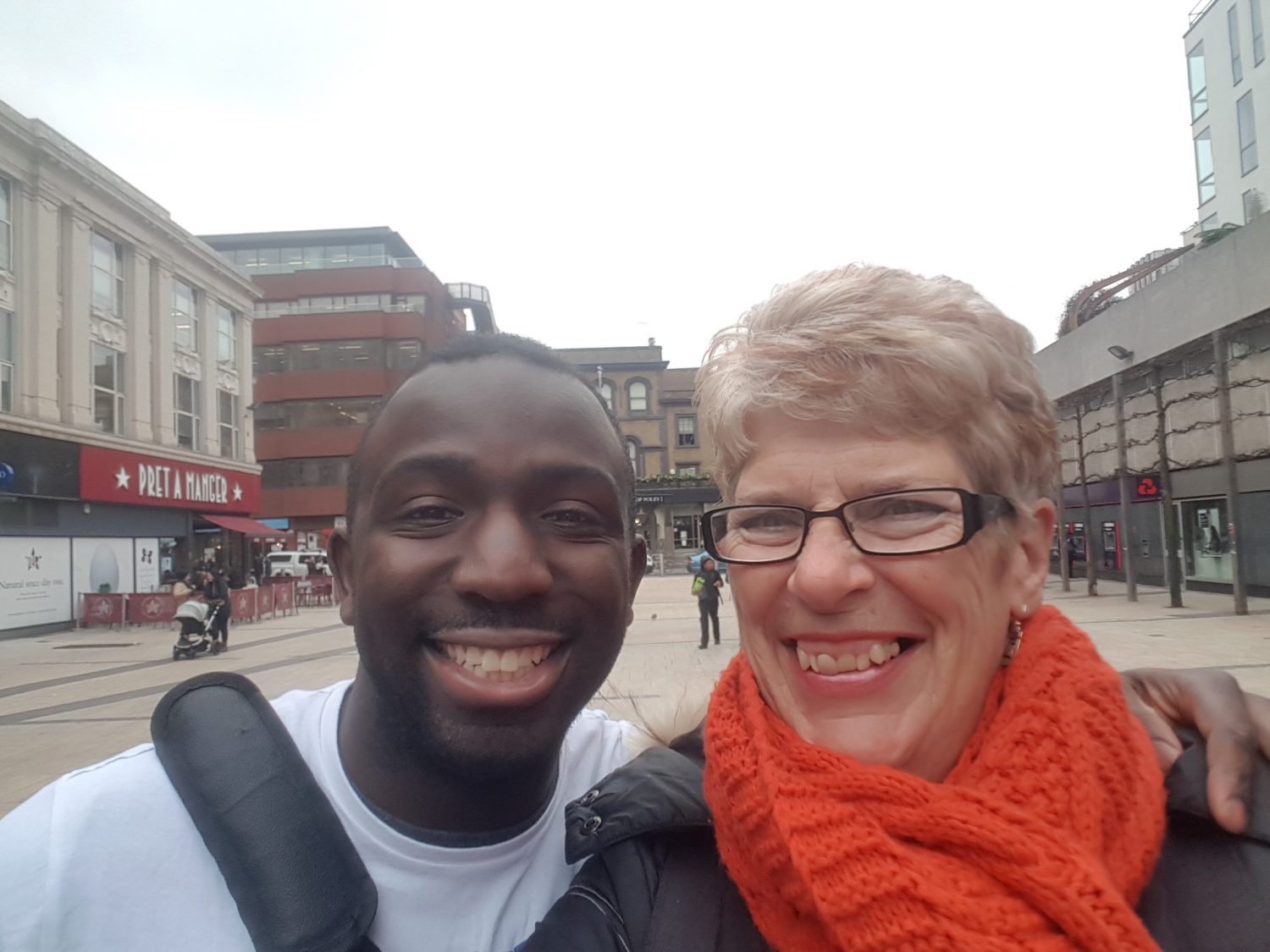 Friday was a special day in the House of Commons for Brits in Europe as it was the 2nd reading of the Overseas Electors Bill. For many weeks we had been lobbying MPs asking for their support for our Votes for Life campaign. Whilst we had received many positive responses, there had also been a significant number of negative responses too. There was speculation beforehand that the Bill may run out of time as it followed an important debate about organ donation. Thankfully though, the debate went ahead, & I was privileged to be there in the public gallery of the House of Commons watching the entire debate.
There were some spirited speeches supporting Votes for Life from Tory & LibDem MPs & some surprisingly negative comments from a number of Labour MPs. The highlight for me was the speech by LibDem MP Layla Moran, who not only gave a great speech but also quoted our own Ruth Woodhouse, one of our most active lobbyists.
Just before time ran out, the vote was called, & to my surprise all the Labour MPs abstained, so the Bill was passed unanimously. Now we wait to find out when the Bill will move to the Committee Stage. There is still a long way to go, but today was a significant step in our fight to restore votes to all Brits abroad, & proved absolutely that our lobbying is having an effect & that we are making a difference. A good day for democracy & one that is being celebrated by long-time Votes for Life campaigner, 96 year old Harry Shindler – he's already planning his victory celebration!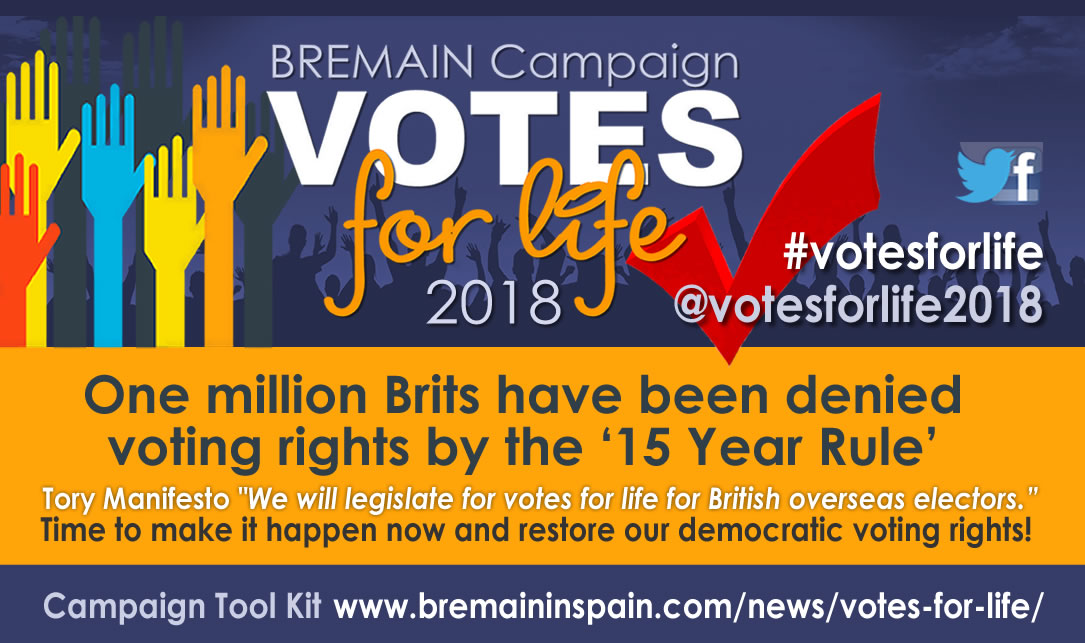 Day 2
On Friday 23rd February, I made my second trip to London & had a meeting in the morning with Eloise Todd, the CEO of Best for Britain. We have been working very closely with this amazing group recently, as they came to Alicante earlier this month to train Bremain delegates in persuasion techniques. The joint venture proved a huge success & we discussed how we follow this up & how we can support each other in the future.
It is always a pleasure to work with Eloise & her team & to hear about their projects & plans. All under wraps at present, but watch this space! For further information, their website is: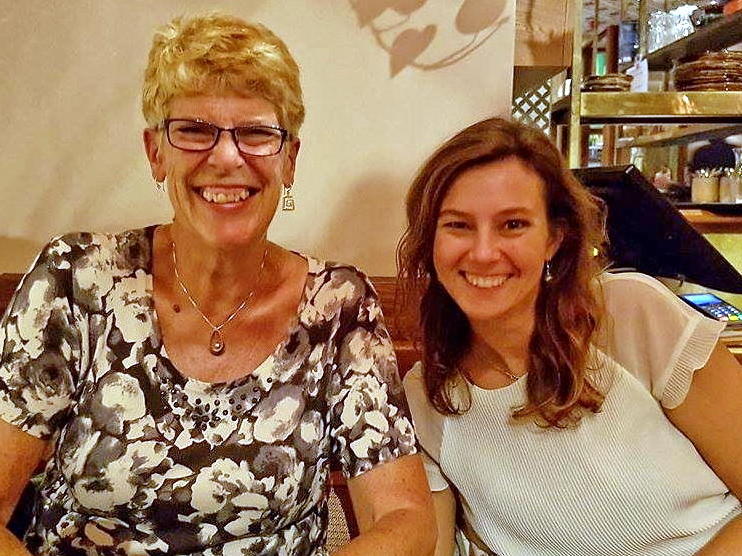 Day 3
Another day, another city, this time Bristol for the bi-monthly national meeting for Britain for Europe groups. Bremain has been a proud member of Britain for Europe since 2016, & it is always a pleasure to meet up with other grass-roots groups from all over the country. We have so much to learn from each other, & being amongst so many committed campaigners is always a great boost.
The meeting was also attended by James MacCleary, Campaigns Manager for European Movement UK, proving how closely campaign groups in UK are now working together. Both groups are part of the GCG (Grass-roots Co-ordinating Group), which also includes Best for Britain & Scientists for Europe, & we learnt of the aims & strategy of the GCG over the coming months. The goal is to secure a final say referendum, with one of the options being to stay in the EU, & then having secured a vote, to campaign to ensure that we win that vote.
Forthcoming events were outlined, such as the series of rallies & marches around the country on March 24th, plans for Europe Day in May, & 2 big marches in London in June & October. We were made privy to some very exciting plans over the coming months, but these are hush-hush for now.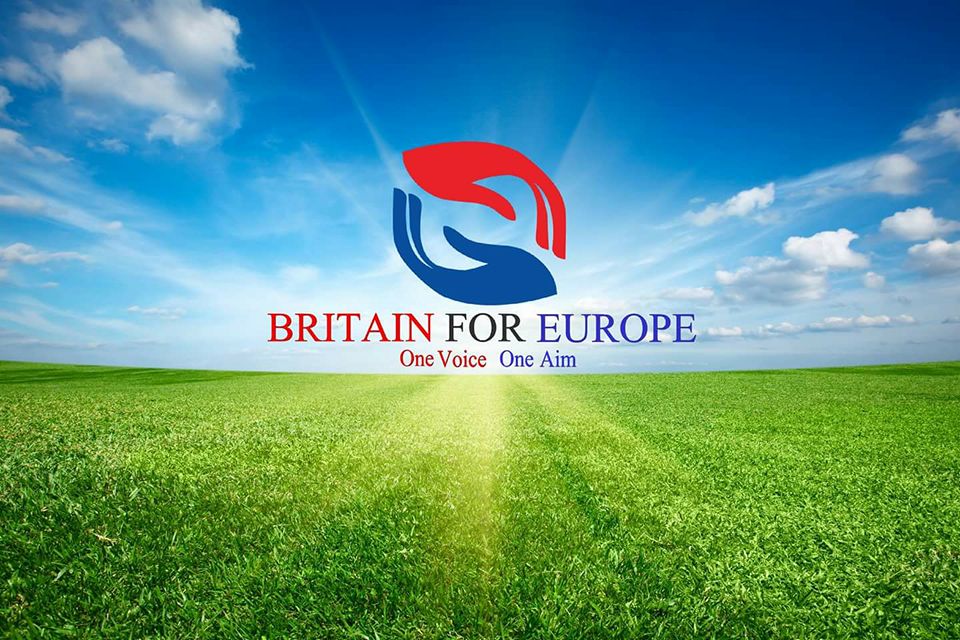 Day 4
On my third trip to London, my first appointment was with Peter French, who was in the process of organising the Great Northern March in Leeds, alongside Leeds for Europe. Having just heard some exciting plans for stopping Brexit in Bristol, it was great to hear that Peter had some pretty great ideas & plans too. Again, under wraps for now, but I promise you you're going to like them!
Peter & I also talked about the subject matter of my forthcoming speech for the Leeds event. We agreed to go with a different tack & topic this time around, which really excited me, & fits in with my own personal desire to spend more time & effort on Bremain's plan A & less time on Bremain's plan B. I hope that many Bremainers will be able to make it to Leeds on 24th March to hear me speak.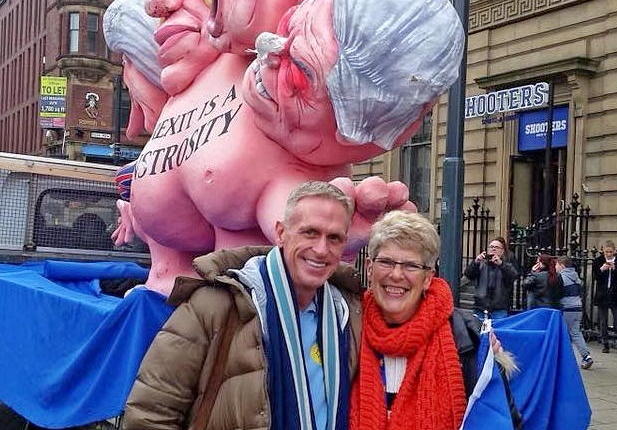 My last commitment of the day was my first visit to the House of Lords. I had been personally invited by Baroness Sally Hamwee to attend the debate on the EU (Withdrawal) Bill. As I had an invite, I got a very special seat right at the front & within arms length of the Lords & Ladies. I saw many faces I recognised, including Lords Kerr, Lamont, Ashdown, Adonis, Kinnock, Newby, Cashman & Bilimoria, & Baronesses Bakewell, Benjamin, Kennedy of the Shaws, Altmann & Smith of Basildon.
The debate was the second of 10 days of the Brexit Bill in the House of Lords, & they are certainly going to have their work cut out with close to 400 amendments to cover at the committee stage. The amendments are grouped together by topic, so during my 3 & 1/2 hours in the chamber I heard debates on healthcare for Brits in the EU, the EHIC card, the Erasmus scheme & joint research projects. Apparently, after I had left, the debates went on until 1.00 a.m. the next day!
It was a great pleasure to hear a completely different tone on Brexit from the Lords than we are used to hearing from the Commons, & to hear many eloquent speakers talking about what a terrible idea Brexit really is. It was clear that there are likely to be many amendments that will be agreed by the Upper House, so the Commons will have their work cut out when the Bill returns in a few months time.
I shall be following developments closely via Parliament TV over the coming weeks, & I have an open invitation to return whenever I am next in London.

Day 5
As easier day for me, as this time the city was my home town of Oxford. My lunch date was with Elena Remigi, the "author" of the In Limbo book, a wonderful collection of heartwarming & heartbreaking testimonials from EU citizens living in the UK.
Bremain has been helping Elena collect stories for her follow-up book In Limbo Too, this time telling the stories of British citizens in the UK. If you wish to contribute, please check-out the In Limbo Facebook page: https://www.facebook.com/OurBrexitTestimonies/
Elena & I will be meeting again soon in Leeds, as she also will be giving a speech at the march & rally.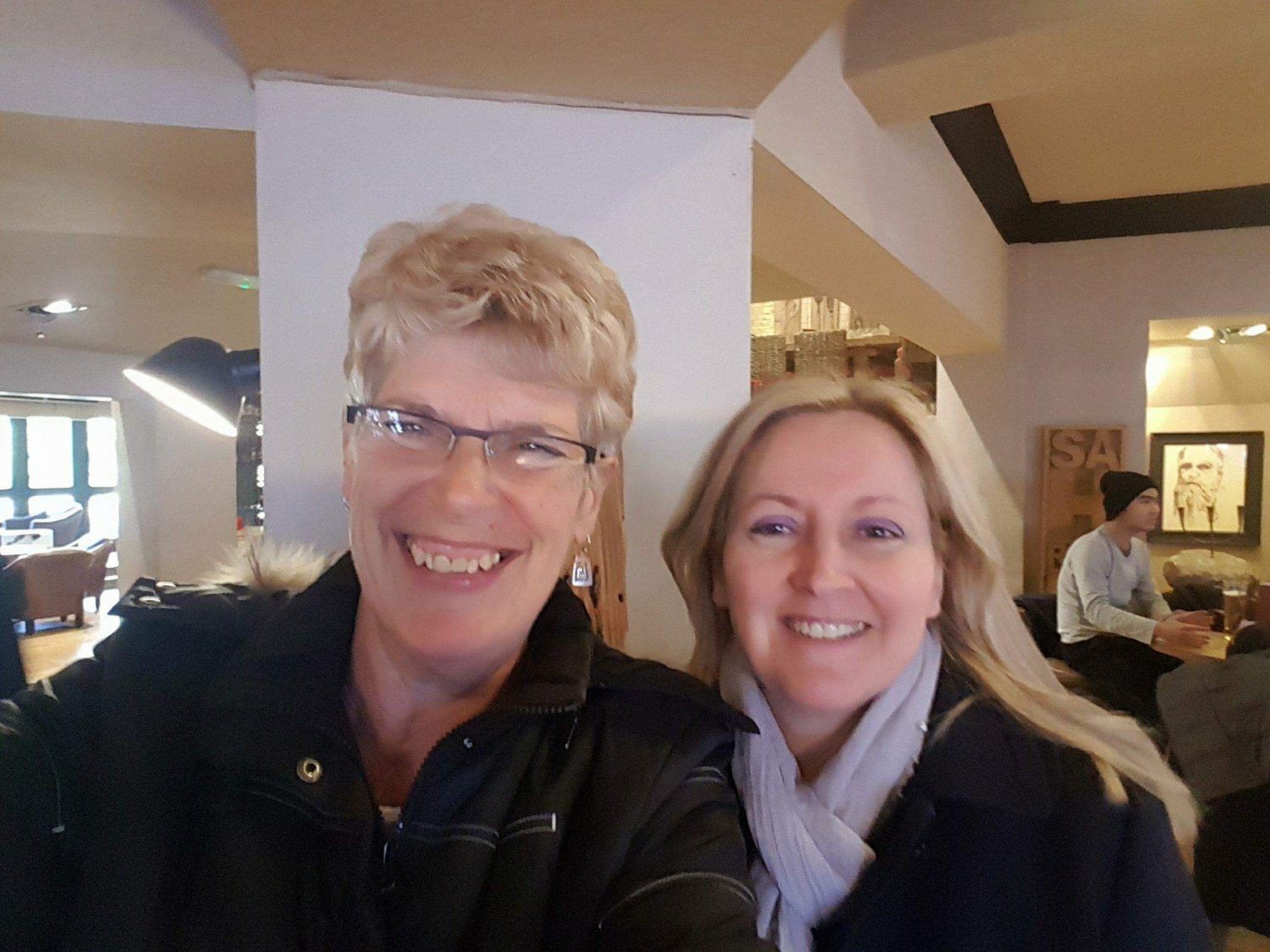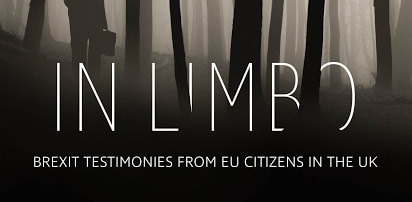 Day 6
Having started so well, unfortunately my trip ended with a disappointment, thanks to the "Beast from the East" – a particularly nasty storm that blanketed many parts of the UK in heavy snow & fog. I was all set to meet up with the Brexit Fact Bus for its final day & to give a speech in Maidstone, but it would have been foolhardy to attempt the journey. Schools in Kent were closed & press contacts that were booked for the event were cancelling too.
So, I ended my trip staying overnight at Stansted airport, having arrived 14 hours before my early morning flight home, with every hotel within a 15 mile radius fully booked.
The things I do for Bremain!