Events
Attend or support pro Remain events and rallies, held through the UK and Europe. Make a difference!
SODEM Daily Protest.
  Everyday Parliament is sitting there is a protest outside 11:00–18:00 UTC Hosted by SODEM (Stand of Defiance European Movement) Please come and join any day you can.
Venue: Old Palace Yard, London
, SW1P.  
See Event
No.10 Vigil Break Brexit before Brexit Breaks Britain. 
Monday and Wednesday 6.30 pm – 8.30 pm GMT (during the Parliamentary Year) During Parliamentary Recess and on many Fridays and Saturdays we also take our protest on tour to events and locations around London. We are there to be loud and visual ; everything from singing, music, chanting and public speaking to simply waving an EU flag.
Venue: Richmond Terrace, Whitehall, London
, right opposite Downing Street. 
See Event
March on Parliament Square
Saturday 23 June 12:00 – 17:00 UTC+01
Britain for Europe are pleased to announce next Summer's Pro European March in London.
This will be a collaborative event in which with one voice and one aim we make clear to the country that Brexit must be stopped.
Save the date in your diaries now and await further details.
Go to Event
BREXIT: NEGOTIATION AND BEYOND
Friday 4 May 2018 14:30-20:00 CEST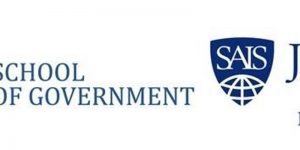 Topics: Negotiating Brexit: Political and Economic Aspects, What Brexit Means for Great Britain, What Brexit Means for Europe, Beyond negotiation : Connecting EU and UK Organised by: the LUISS School of Government Venue: LUISS Guido Carli, Sala delle Colonne, Viale Pola, 12, 00198 Rome, Italy The event is free but early registration advised on the link below
Go to Event
Stop This Brexit Madness; join the campaign in South Wales
Saturday 28 April 2018 15:00-17:00 BST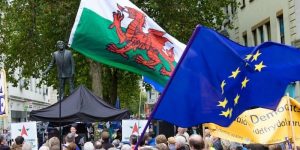 Day by day it becomes so much clearer that Brexit is a looming disaster. Wales is set to suffer even more damage than the rest of the UK. This is an opportunity to meet with like minded people and share ideas on what the key issues are for our region, Wales and the UK. What issues should we campaign on in South East Wales? What is the most effective way to do this? Organised by: Gwent for Europe Speakers: Jo Stevens MP, Lord German Venue: St John the Baptist Church Hall, 57 Risca Road, Newport NP20 4HX The event is free but early registration on the link below is advised
Go to Event
Femi in Cheltenham
Friday 27 April 2018 19:00-21:00 BST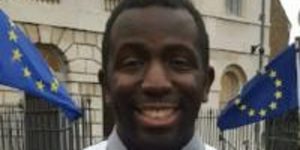 Femi Oluwole, one of the founders of OFOC (Our Freedom. Our Choice!), will be with us to talk about the OFOC movement and its importance to young people facing the prospect of the UK leaving the EU – and what they can do do prevent it. Femi will first be interviewed and will then answer questions from the audience. Organised by: Cheltenham for Europe Venue: The Bacon Theatre, Dean Close School, Hatherley Road, CHeltenham GL51 6EP Tickets £2.50 – £5.00 early booking advised on the link below
Go to Event
Beating Brexit…on science and the environment
Monday 23 April 2018 19:00–21:00 BST (please arrive from 18:30 to get a drink and take a seat)
An evening of campaign discussion which will leave you fired up and equipped with the most compelling science and environment related arguments for staying in, or as close as possible to, the European Union. Speakers: two of the most passionate advocates of continued membership of the EU from these fields: Dr Mike Galsworthy, Director, Scientists for Europe and Craig Bennett, Chief Executive, Friends of the Earth Hosted by: Islington in Europe Venue: The Canonbury Tavern, 21 Canonbury Place, London N1 2NS The event is free but early registration on the link below advised to avoid disappointment
Marginalized Young people event
Wednesday 18 April 2018 17:00 – 19:00 BST
Youth Led Event sponsored by Tom Brake MP Come and contribute to the discussion and help inform MPs about experiences and what you believe should be done in regards to key issues in current UK politics and Brexit MPs: Ruth Cadbury MP for Brentford and Isleworth, Ben Bradshaw MP for Exeter, George Howarth MP for Knowsley, John Howell MP for Henley, Tom Brake MP for Carshalton and Wallington and Liberal Democrat for International Trade Organised by: 99% campaign: Hear us, Engage us Venue: Room N, Westminster Hall, 3 St Margaret Street, Westminster, London SW1P 3JX The event is free but early registration advised on the link below
Brexit and EU citizens' rights – free public event, Inverness
Saturday 14 April 2018 12:00-15:00 BST
Are you an EU citizen who wants to know what 'Brexit' means for you? Do you work with people and communities who might be affected by Brexit? Do you want to find more about what it means for citizens' rights? Do you want information about the 'Brexit' talks? Come along to this free public consultation and awareness event. Organised by: Public Policy Events with financial support from the European Commission Office in Scotland Venue: Eden Court Inverness, Bishops Road, Inverness IV3 5SA The event is free but if you wish to participate in the Question Time Session putting your questions to an expert panel, early registration is advised on the link below.
Go to Event
Article 50 author Lord Kerr discusses Brexit
Tuesday 10 April 2018 18:00-19:30 BST (doors open 17:30)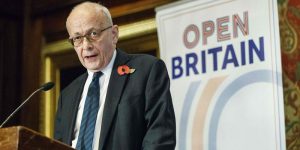 Lord Kerr will speak about the option to reverse Brexit if we change our minds about leaving and his perspective on the EU Withdrawal Bill and the negotiations Organised by: Cambridge Stays Venue: William Mong Hall, Sidney Sussex College, Cambridge CB2 3HU Tickets £3 on the link below
Go to Event