Events
Attend or support pro Remain events and rallies, held through the UK and Europe. Make a difference!
WHAT WILL BREXIT MEAN FOR EUROPE'S RAILWAYS? EXPLORING 'EU27' PERSPECTIVES
Tuesday 20 February 2018 12:00-14:00 CET
Schedule: 12:00 – 12:30 Registration and networking lunch, 12:30 – 13:00 Opening remarks, 13:00 – 14:00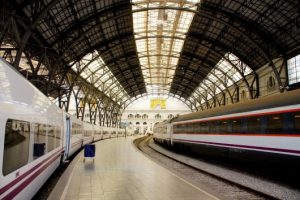 Roundtable discussion Until Brexit negotiations between the UK and EU conclude, all industry sectors, including rail, face uncertainty about future relations. As a sector that imports and exports both goods and services, transports people across borders and possesses Britain's only physical link to mainland Europe, getting Brexit right for the rail industry will also be a barometer of success for the overall deal.
Organised by EURACTIV
Venue: EURACTIV Network Office, Boulevard Charlemagne 1, 1041 Brussels Contact: Irene Marchi eadebates@euractiv.com T: +32 (0)2 226 58 23
YOUNG PEOPLE AND BREXIT: ARE WE LISTENING TO THE NEXT GENERATION?
Wednesday 28 February 2018 17:00-20:00 CET
The young generation will live wit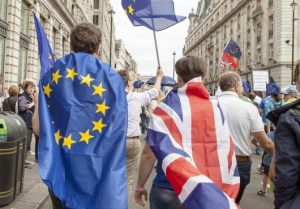 h the consequences of a decision which is perceived as having been taken by older voters.
The vote and its aftermath have highlighted the decreasing trust in political institutions among young British citizens and their sense of not being heard by political parties. These concerns are shared by many EU citizens too.
Organised by EURACTIV
Venue: EURACTIV Network Office, Boulevard Charlemagne 1, 1041 Brussels
Contact: Irene Marchi eadebates@euractiv.com T: +32 (0)2 226 58 23
Go to Event