Bremain in Spain is campaigning for the UK to remain in the European Union and to protect the rights of British migrants living in Spain.
We believe in a tolerant, outward-looking and caring society and are convinced this is best achieved by the UK remaining a member of the EU. We support the rights of EU citizens who have made a life in the UK, or who may wish to do so in future. We believe that freedom of movement is a positive force for the health and wealth of the UK and the EU, and for their respective citizens, regardless of nationality. 
Latest from Bremain in Spain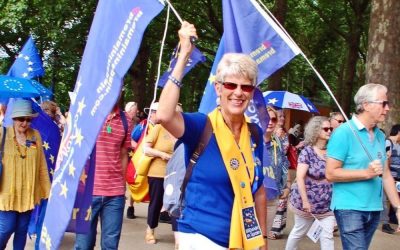 Do you remember those innocent, peaceful days three years ago, before our daily existence was dominated by Brexit? When we wouldn't have known what a Withdrawal Agreement was, even if it came up and bit us on the backside? Me neither!BREXIT TURNED ME INTO...
read more

We are proud members of British in Europe, the coalition of UK citizens' groups based in Europe, and together we actively campaign to protect the rights of UK citizens in the EU. We also work very closely with EU citizens' groups based in the UK.
We are partnered with Britain for Europe and European Movement, and actively participate with them in their campaigns to keep the UK in the European Union.