On 12 June 2021, the British Embassy announced the names of UK nationals in Spain recognised in this year's Queen's Birthday Honours. This year, the List published in the London Gazette includes the name of Bremain in Spain's Chair, Sue Wilson.
"For services to British Nationals in Spain and the European Union", Sue has been made a Member of the Most Excellent Order of the British Empire (MBE).
Sue was advised of the honour by the British Ambassador to Spain, Hugh Elliott. On receiving the news, Sue commented, "It has been my pleasure and privilege to work with the Ambassador and his excellent team. When I was told to expect a call from Hugh personally, I had no idea what to expect or what the call was regarding. When he explained the reason for his call, I was both amazed and delighted.
On Thursday 10 June, the Embassy issued a press statement, embargoed until the following evening. The statement described Sue as follows:
"As Chair of Bremain in Spain, Sue Wilson is one of the most visible campaigners for the rights of UK nationals in the EU. When moving to Spain to retire over 10 years ago, she had no experience of advocacy, campaigning work or speaking in public. However, the result of the 2016 EU referendum affected her deeply and since then she has worked on the issue of UK nationals' rights in various different ways. Sue has lobbied UK and EU influencers and made great efforts to inform the UK Government's work on citizens' rights, including appearing in front of the Select Committee for Exiting the EU. She has multiplied the reach of key messages to thousands of UK nationals – writing articles in the press, actively participating on social media and appearing alongside British Embassy and Consular colleagues at outreach events."
The Ambassador, Hugh Elliott, added his own personal comment: "Sue has worked with great determination to raise the profile of citizens' rights amongst politicians and key influencers. Her remarkable contribution and collaborative approach has helped the UK government minimise preventable consular cases by ensuring UK nationals in the EU are reflected in the negotiations and that they have a clear understanding of their rights and how to access them. Her work has had a positive impact on the lives of thousands of UK nationals."
Sue went on to say, "When I started this journey five years ago, I could never have anticipated how long the road would be or where it would take me. Campaigning against Brexit, and for the protection of our rights, has been a passion of mine, bordering on an obsession. Considering my earlier disinterest in politics, there is nobody more surprised than me at where I have ended up.
"In taking a stand on something I care deeply about, I have learnt new skills and made wonderful new friends. I am therefore especially delighted that my dear friend, Debbie Williams, of Brexpats-Hear-our-voice and In Limbo, has also been recognised for her own achievements.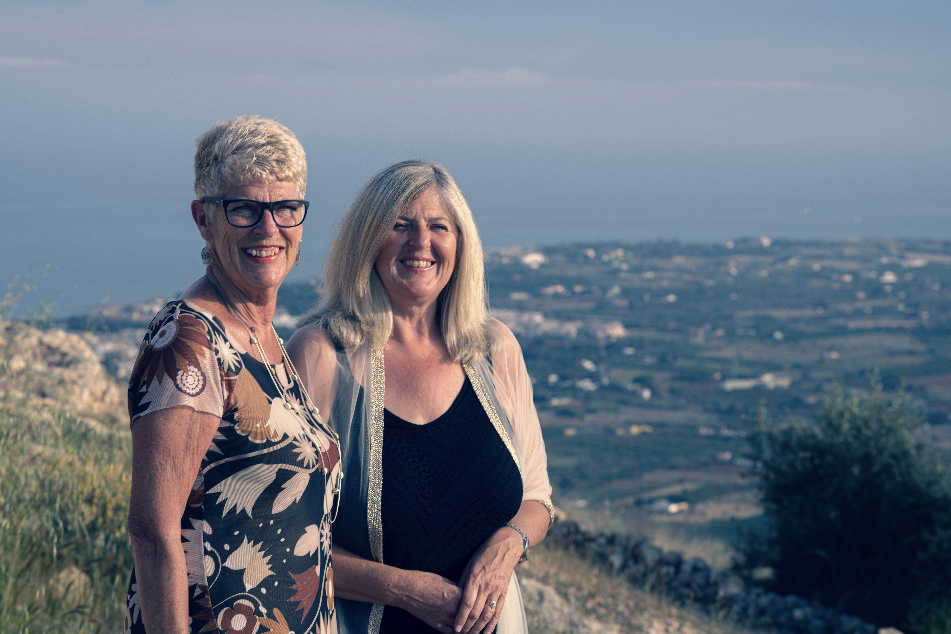 "Although the award is based on my citizens' rights activities, I like to think that the British government have inadvertently given me a gong for fighting against their Brexit. Stopping Brexit was always my primary focus, so when I noted that the instruction to inform me of my award came from Foreign Secretary, and arch Brexiteer, Dominic Raab, I had to smile. Had it not been for Brexit, the Foreign Office (FCDO) would never have heard of me, much less rewarded me.
"Since the call from the Ambassador, only my husband has been in on the secret. I so desperately wanted to share the news with my family and friends, but it has been especially tough keeping the news from the Bremain in Spain council. 
"Their hard work, commitment and support have enabled me to do so much – I could not have come this far without their dedication, assistance and backing. They deserve credit for what Bremain in Spain has achieved, just as much as I do. Any honour I receive is as much theirs as it is mine, and I can never thank them enough".