Many in the UK are experiencing a severe case of national shame at the appalling indifference and lack of action shown by our government, writes Bremain Chair Sue Wilson for Yorkshire Bylines.
When Ukrainian refugees arrived at Berlin station on Thursday, they were met by thousands of local residents offering help, support and comfort. The moving account of the generosity and compassion of the German people, and the German government, brought a tear to many an eye and stirred up a wide range of emotions. Not least, a severe case of national shame at the appalling indifference and lack of action shown by our own government. As if that indifference were not bad enough, insult is being added to injury by government claims that the UK is doing more than it is, and more than anyone else.
Thousands of people in Berlin have gone to the central train station to offer fleeing Ukrainians a place to stay. Really moving. pic.twitter.com/OReuMnHcfk

— Marcel Dirsus (@marceldirsus) March 3, 2022
Misleading claims of UK action
Claims by Boris Johnson that the UK is world leading – at anything and everything – are nothing new. In fact, they are all too familiar. This latest, terrible crisis sadly is no exception. It's yet another opportunity for government to gaslight, grandstand and distort reality. And, of course, to travel to foreign parts for the seemingly compulsory photo-ops, ideally in front of a row of tanks or military aircraft.
The United Kingdom stands with the people of Ukraine 🇬🇧🇺🇦

People across the country want to support those defending Ukraine and those fleeing their homes because of the invasion.

Here's how you can help ⬇️

Please share https://t.co/jwQz6nqsi4

— UK Prime Minister (@10DowningStreet) March 4, 2022
Despite claims that the "UK stands with the people of the Ukraine" and is "doing everything" it can, government actions do not speak louder than their words. Measures meant to penalise Russia, or its oligarchs, fall far short of what's urgently required or what other countries are doing, or have been doing for years. It's the pandemic all over again – too little action taken too late, and at odds with the rest of the world.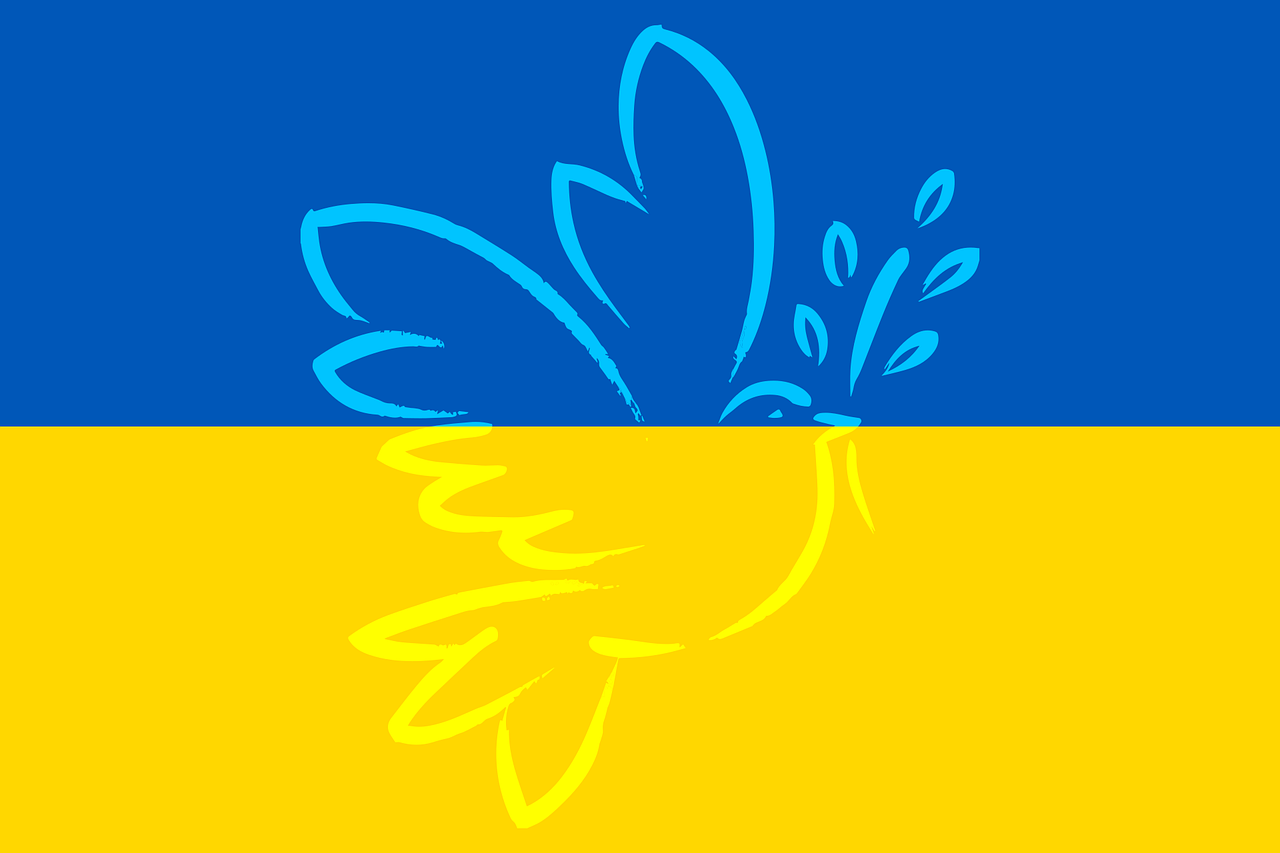 Refugees not welcome in the UK
Although recently 'improved', likely as a result of public and parliamentary pressure, the UK's offer to Ukrainian refugees is pitiful. Where other countries have waived visa requirements, the UK has made the hoops smaller and the jumps higher.
The Ukraine Family Scheme allows applicants "to join family members or extend their stay in the UK". Applications are subject to security checks, and in order to be to eligible, applicants must meet all the following criteria:
be applying to join or accompany your UK-based family member
be Ukrainian or an immediate family member of a Ukrainian national applying to the scheme
have been residing in Ukraine prior to 1 January 2022
Applications must be made online – not exactly easy when fleeing a war-torn country – and heaven help anyone who is ineligible.
Still, not to worry, I'm sure the news announced by the transport secretary, Grant Shapps, will prove an enormous relief to Ukrainians unfortunate enough to find themselves heading for Blighty. Shapps anounced that the UK is "making it easier for those fleeing conflict to travel to the UK". It will no longer be necessary to take covid travel tests or to fill in passenger locator forms. So, only the complicated, limited eligibility visa application to worry about then. Phew!
We're supporting #Ukraine 🇺🇦 by making it easier for those who are fleeing conflict to travel to the UK. Passengers who began their journey in Ukraine now do not need to fill in a Passenger Locator Form or take travel tests.

— Rt Hon Grant Shapps MP (@grantshapps) March 3, 2022
A moral duty to act
The EU, by contrast, are welcoming victims of Russian aggression with open arms. An emergency plan will see Ukrainian refugees given the right to live and work in the EU for up to three years. Ukrainian citizens already have 90-day visa-free access, but a change in EU law will see their status secured after that three-month period expires.
"Protecting the people fleeing Putin's bombs is not only an act of compassion in times of war", said European Commission President Ursula von der Leyen, but it is "our moral duty as Europeans".
Protecting the people fleeing Putin's bombs is not only an act of compassion in times of war.

This is also our moral duty, as Europeans.

Romania is doing the right thing. https://t.co/ycRD5NP8s3

— Ursula von der Leyen (@vonderleyen) March 3, 2022
Foreign Secretary Liz Truss agreed that "we have a moral duty to support Ukrainians forced to live in fear by Putin's invasion". It's a shame – no, it's a scandal – that the government's idea of what that support looks like seems to involve keeping them off our island, if at all possible.
We have a moral duty to support Ukrainians forced to live in fear by Putin's invasion of 🇺🇦
🇬🇧 has pledged £220m in aid to Ukraine. I told @UNReliefChief Martin Griffiths we're right behind @UN's Flash Appeal & will ensure safe aid routes. We must – and will – do more. pic.twitter.com/ZDXLGx3Gyq

— Liz Truss (@trussliz) March 1, 2022
The German example
For decades, many questioned how Hitler managed to gain such terrible power in Germany in the 1930s. How did the German people let it happen, they asked? Why wasn't he stopped? We are not asking those questions now. We have witnessed far-right extremism taking over in our own backyard, and it was easier than we ever thought possible.
Brexit, and the toxic, anti-immigrant rhetoric of our Go Home Office, have opened our eyes to exactly how the far-right can steer a country so dangerously off track. Yet our government still tries to claim the moral high ground as they hypocritically criticise others. At a time when it is more important than ever to work closely with our neighbours and allies, the UK is looking increasingly isolated and misguided.
Germans paid a high price for the sins of the past, but they learned valuable lessons, which they grasped with both hands. Their attitude towards immigration has been to look at the many positives, not the negatives, and to do so with compassion and gusto.
The Germans have a special word with regard to immigration – 'Willkommenskultur'. It means 'welcoming culture' and is a "German concept which designates firstly a positive attitude of politicians, businesses, educational institutions, sports clubs, civilians and institutions towards foreigners, including and often especially towards migrants".
The UK don't have a similar word, or a similar concept. The word for what they have in its place is unprintable.