Thursday last week, the UK government made the long-awaited travel rules announcement: from 4am on 2 August, European citizens who were fully vaccinated would no longer have to isolate for ten days if travelling to the UK from amber list countries, with certain requirements of course, writes Bremain Vice Chair Lisa Ryan Burton.
This news was particularly celebrated by British nationals living in Europe who are desperate to see family. However, true to form and within a few hours, it was then announced that there would now be an amber+ list, and that Spain may be placed on that list. Several hours later, more news emerged that in fact France was to be placed on the amber+ list and not Spain.
Travel rules mixed messaging
Here we go again. As a resident in Spain myself, I have not seen two of my children for 18 months, the other for 11 months, and this is not uncommon. Plans have had to change multiple times and this utter confusion and mixed messaging is now becoming infuriating. I reached out to fellow Brits in Spain for their thoughts on the latest news and the difficulties they face. Feelings are certainly running high. People are hurt, disillusioned, and desperate to see loved ones.
Hilary Walker told me:
"I haven't seen my 93-year-old mother (widowed) since last August, when I managed to squeeze in a quick visit. She's understandably not in the best of health and I desperately want to visit. Good news that double-vaxed people such as myself are now quarantine free – but I still can't book anything as Spain might still go to Amber Plus."
For some time now, EU countries have been recognising NHS vaccine documents and allowing double-vaccinated British tourists to come into Europe. When they arrive back in the UK, there is only a test on day two and no isolation required.
Different travel rules for British nationals in the EU
For British nationals living in the EU however, it has been a very different story. The British government have for some reason been unable to reciprocate these arrangements to EU citizens and therefore even if they're fully vaccinated, they would be required to isolate if travelling to the UK. This has been a source of anger, anxiety, and deep concern to British nationals living in Europe.
CA (who wished to remain anonymous) said:
"When my only brother was dying and given just weeks to live, I was unable to visit to say goodbye. I had had my 2 vaccinations here in Spain but because they were not UK vaccinations, I was unable to travel to the UK as quarantine was not possible. I still do not understand why people who had the same (Pfizer) vaccination from the NHS were allowed to travel to the UK without having to quarantine but I was not.
"My brother died a couple of weeks ago and I was unable to go to his funeral. They are now changing the rules but too late for me. I will still go to see my brother's widow, his children and grandchildren but I will never forgive the UK government for this meaningless rule."
The impact of isolation
One of the pandemic's main trials for humanity was isolation, particularly from family. Everyone felt the effects to some degree but for those who are separated from family because they happen to live in another country, it has been even more challenging. Many British living in Europe haven't seen their families since the beginning of the pandemic. Feelings are running high in these communities and frustrations are growing.
HJ (also anonymous) told me:
"Like many, I have elderly parents and my mum has been unwell for some time, including catching covid when she was in hospital in January. I did manage a trip to see them last October, for which I am very grateful. I couldn't go over when she was very ill this winter because of all the travel restrictions, and I've been watching and waiting to see what happens since then.
"The constant changes make it impossible to plan. Quarantining with my parents is complicated as they have carers and medical visitors coming to the house. Renting an Airbnb or going to a hotel is prohibitively expensive right now."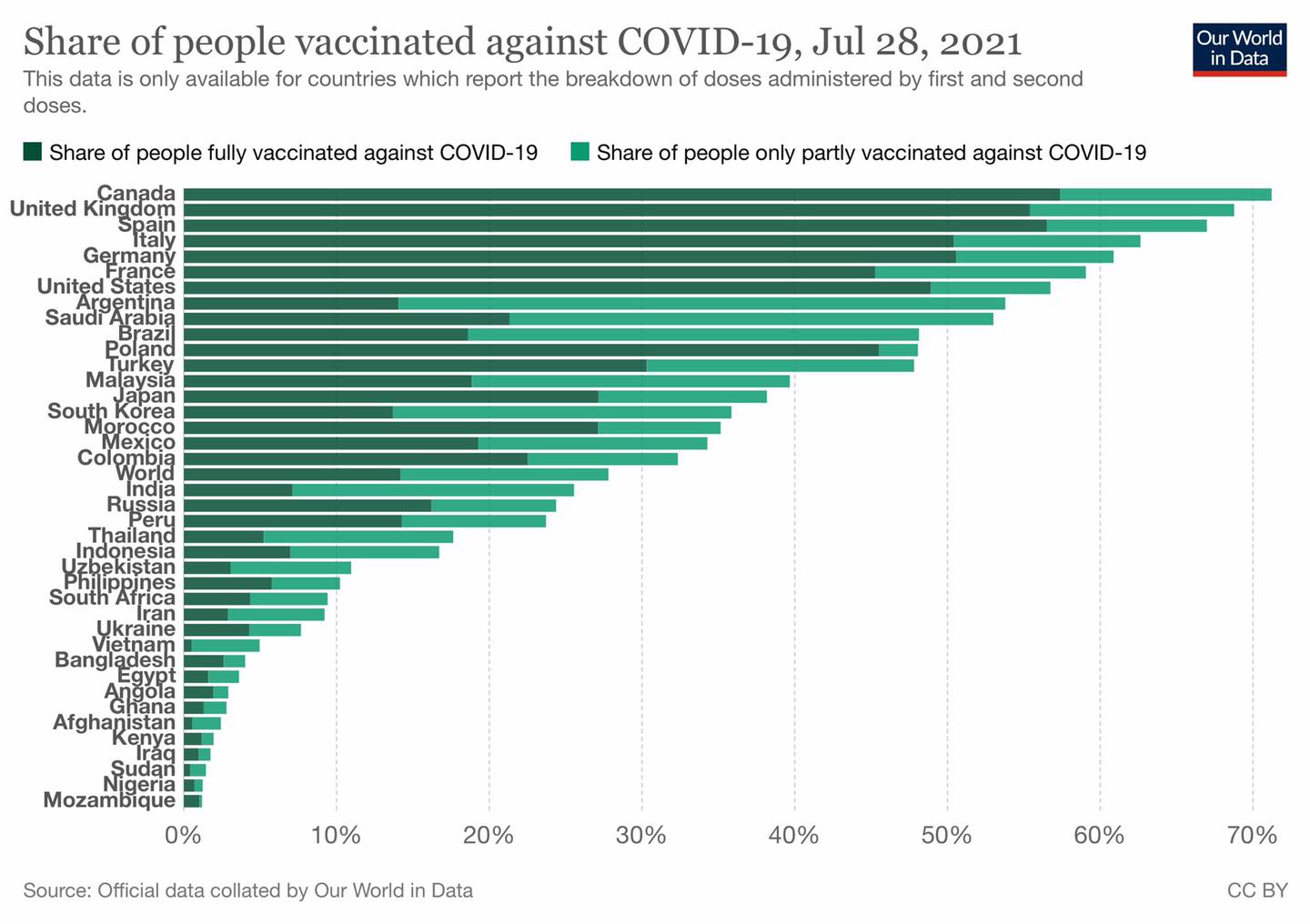 Contrast in messaging between EU and UK
For many living in EU when we look over to Britain, it is not a pretty sight. Measures here in Europe, certainly in Spain, have been clear and concise throughout. Most of us feel that there has been a high level of social responsibility and seriousness from the government.
When we look at our home nation, we are dumbfounded by what is going on. While variants happen and no country should be entirely blamed, let's face the facts. Europe's third wave was caused in the main by the Kent (Alpha) variant. It was far more transmissible, originated there likely because measures were so lax, and it quickly spread to Europe.
Julie Ley Gibbs talked of the stress and confusion, and the feelings of missing family:
"We can't afford isolation or time not working to visit England, and family in England can't afford isolation when returning. Tests for a family of 4 can cost almost as much as flights. Basically, stuffed whichever way we turn. If that wasn't enough. The government can change rules at any given second, throwing us all into a further expensive and time-consuming turmoil."
Rise of the Delta variant
Spain, France, and other countries are now seeing dramatic rises in the Delta variant. The Delta variant originated in India yes, but it is widely accepted that the reason 99 percent of infections in the UK are now the Delta variant is because Boris Johnson thought more of a trade deal with India than the health of his nation and did not place India on the red list when it should have been.
Rita Vost told me, "We haven't seen our family since June 2019 and it's killing me BUT I have just read that a huge percentage of people arriving from Spain are testing positive. How the hell can this be true when everyone has to have a PCR test before travel? I don't believe this Government!"
While everyone has had to put up with covid restrictions and rearrange plans, it is clear from elements of the British media that the UK seems to expect to be treated differently to the rest of the Europe. Every time Europe even considers bringing in tougher restrictions on British travellers there is an immediate backlash, which ultimately seems to take on a form of 'Brexit revenge' when in fact Britain's nickname 'plague Island' should give the reality away
Brexit games?
The Daily Express wrote on Friday 30 July : Europe "is poised to trigger a new travel war as revenge for Lord Frost's Brexit hard balling". Please, the only Brexit games being played are by the British government and their right-wing supporting media. Their childishness and exceptionalism seem to know no bounds. The UK government is far more likely to implement policy based on jingoism and sheer incompetence. When you have been used by your government as political pawns for years, the behaviour becomes easy to spot.
France being placed on the amber+ list has added to the mistrust. On GISAID – a database that collates genetically sequenced Covid-19 samples from around the world – 14.2 percent of Spanish submissions and 1.9 percent of French submission were the Beta variant. It again makes no sense.
Grazia B said:
"We in France feel unduly punished. There is no reason for it to be the only EU/EEA country to have to undertake quarantine. The issue with the so-called South African variant is tiny in comparison to other countries and based on infection figures in La Réunion, a department thousands of kilometres away in the Indian Ocean. Treating France like this smack of nastiness and pettiness, with no obvious reason why. As a friend in Britain said yesterday, Agincourt was a long time ago, get over it…"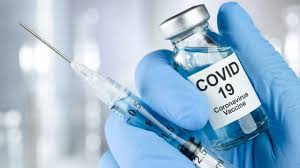 Bitterness and disappointment
So, while British nationals living in Europe are delighted that eventually the UK government seems to have got its act together and reciprocated to EU citizens what it should have done weeks ago, the whole fiasco has left a lot of bitterness and disappointment.
There is very little trust that the government guidelines are thought through, follow data and science, and are not based on political gameplay rather than practicality. Of course, every country has to make health decisions based on what is best for its citizens. But this doesn't seem to be what the UK government is doing.
To many from the outside looking in, we see Britain as the sick man of Europe who hasn't been able to get a grip on the pandemic at any point. And for that we are all being made to pay the price.