Anyone ordering goods from the EU in 2021 has likely come in for a nasty shock to the wallet. The advertised price, paid in good faith when ordering online, has not been the end of the story, or to the costs. The same has applied to EU residents or businesses ordering goods from the UK, writes Bremain Chair Sue Wilson MBE for Yorkshire Bylines.
British citizens living in the EU and receiving gifts from friends and family have also been hit with customs charges post-Brexit. The unanticipated costs have made shopping online from UK companies a habit many are now breaking in favour of local, or EU-based, online suppliers.
Additional costs of ordering goods from the EU
With Christmas approaching, consumer rights organisation Which? is warning shoppers to be aware of additional charges when buying gifts from the EU. Many shoppers have already experienced delays when ordering from the EU, and delivery and handling fees have been up to £300 per shipment. Which? is encouraging those placing orders from the EU to "make sure to check if you will be charged extra fees and read the fine print on the return policies".
HM Revenue and Customs (HMRC) has also issued a warning to the public and business. A spokesperson for HMRC said:
"With 100 days until Christmas, we want to remind shoppers of the changes introduced since January 1 so that their present-buying experience is as smooth as possible, and that online shoppers don't inadvertently get caught out by any unexpected charges".
In response to the government messaging, Which? spokesperson Adam French said:
"We have previously called on the Government to be more upfront about the new delivery charges people will face when shopping from the EU so we are pleased to see HMRC take this advice on board in time for the festive season. Businesses should also be clear about any extra charges so people can continue to shop across borders without any unnecessary complications."
Government messaging fails to mention the EU
While it's encouraging that HMRC is explaining the issues and warning of the dangers, the EU is not mentioned once in these communications. Instead, HMRC suggests that problems arise when ordering any products from "abroad". On the government website, 'Tax and customs for goods sent from abroad', the only mention of the EU is a link that takes you to a page listing EU countries.
While we might be used to government avoidance of the word Brexit when discussing any negative impacts, it seems that in this context the EU will also simply be referred to in vague or misleading terms.
Whether we know the true extent of import costs, or if they are being captured in UK inflation figures, remains to be seen. What we do know is that Brexit makes buying products from the EU more expensive, complex and unreliable.
Wonder if the cost of shipping stuff from abroad is captured by the "basket" used to calculate inflation? Because Brexit just made buying stuff from the EU much more expensive. But products themselves won't necessarily increase in price. It's shipping/handling that skyrockets.

— Edwin Hayward 🦄 🗡 (@uk_domain_names) January 13, 2021
Customers in the EU are now shopping elsewhere
Many Brits living in the EU have been re-sourcing UK products for some time; any loyalty to UK suppliers dumped for quicker deliveries and cost savings. Sadly, thanks to Brexit, EU businesses are doing the same – finding alternative products and suppliers within the EU, and avoiding unnecessary fees, paperwork and delays.
For the moment, EU goods are being waved across UK 'borders', while the UK takes advantage of the remaining Brexit grace periods. 'Taking back control' has never looked so ineffective. Meanwhile, UK exporters are not so fortunate, having to contend with the full force of EU restrictions that apply to non-EU members. It seems that the EU was ready for Brexit. The UK, not so much so.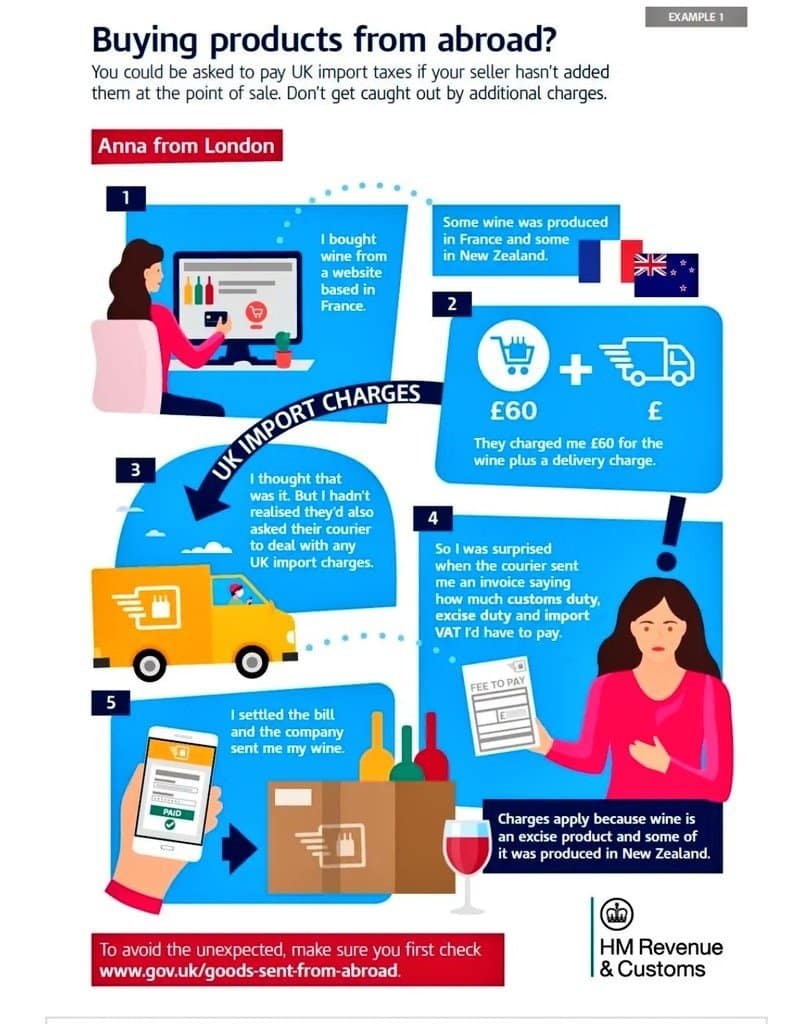 False patriotism limits our horizons
The UK government would prefer the British public to focus their attention closer to home. Whether that's the UK growing its own food, taking holidays at home, buying British (in old money!), or their latest wheeze – making it a legal requirement for broadcasters to make 'clearly British' programmes. Sticking the label 'Great British' in front of anything that moves or waving the Union flag at every opportunity may be popular in certain quarters, but its false patriotism and limits our country's horizons.
The diverse nature of British society was always one of its greatest strengths. The many contributions that immigrants from 'abroad' – not just the EU – made to our culture were a joy to behold. That so many non-Brits are now being made to feel unwelcome is one of the saddest aspects of the whole sorry Brexit saga. We may be able to re-source products from other markets – re-sourcing hard-working, committed and skilled immigrants may not prove so easy.