Bremain asked former Bremainers Ask commentators to give us their thoughts on where we are now, how they see things moving forward and what we pro-Europeans should be focusing on in the future. This is what they had to say.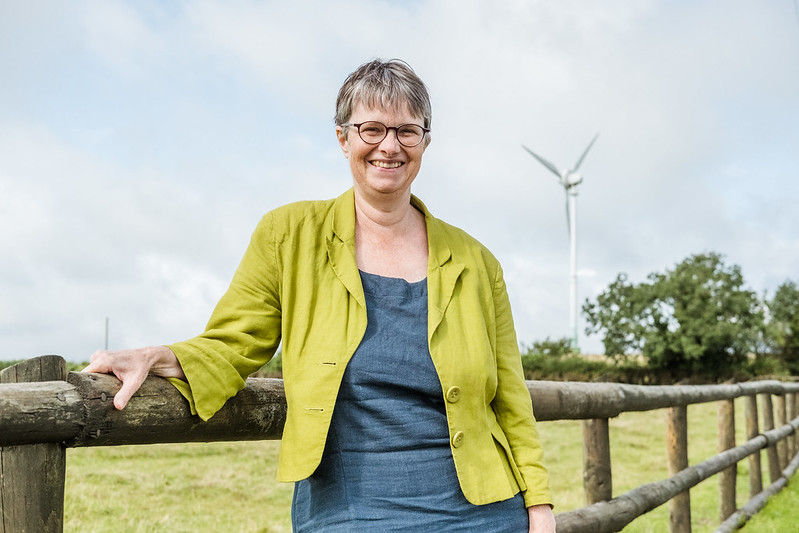 Molly Scott Cato – Former Green Party MEP
I remember arguing during the 2016 referendum campaign that it was impossible to make Brexit a reality without destroying democracy.
At that stage I was not so pessimistic as to think that we had any politicians dangerous enough to trash democracy to achieve their absurd ideological ambition of untrammelled sovereignty. Now I know better. Not just the Internal Markets Bill breaking international law, but also the prorogation of Parliament and the stuffing of the House of Lords with pro-Brexit cronies, show that this government does not respect democratic standards. And they can't. Because they won the election on a lie that they had an 'oven-ready Brexit deal', just as they won the 2016 referendum on a whole pack of lies. Those lies will unravel in January, when the transition period comes to an end, but for a while now most British people have not wanted the Brexit project to go ahead. Confidence that leaving the EU was the right decision for Britain has fallen to an all-time low, with only 39% believing we did the right thing, while 50% think we were wrong to leave (Yougov polling). A democratic government would listen to 'the will of the people'.
We must not despair, so what are we to do?
The first sign of great hope is the widespread sympathy and affection that we Brits receive right across the EU. I've been amazed by the emotional response from European friends and neighbours. Far from the anger and frustration I would have expected there has been compassion and understanding. They have been through their own political disasters and they want to help us out of ours rather than blame us or laugh at us.
And we must make sure that our younger people become Europeans, as we were given the chance to do. As a Green I will always champion the amazing opportunity of freedom of movement, but I know that is a political longshot. But we can continue to fight to stay a part of the Erasmus scheme that allows thousands of young people every year to live in another EU country and is especially important for those from poorer families. We must campaign to keep this chance for our young people to widen their horizons, and it is a campaign we can win.
We have to continue to cooperate on key global issues, with climate at the forefront. It simply makes no sense to play the sovereignty card when some of the most pressing political issues are global issues. Cooperation over sharing technology, sticking to shared targets, and cooperating over energy policy can help keep us close to our European neighbours.
And finally, we can join the key organization that has always stood for closer ties with the EU. I worked with the European Movement during the referendum campaign and am now on the national council. Having been founded by Winston Churchill in 1949 it has the track-record and authority to act as the key membership organization for those of us who want to keep the closest possible relationship with Europe.
Although times are tough, we know that Brexit as promised cannot be delivered. We need to calmly and clearly point that out, as the wheels come off in the coming months. And we all need to stand up for democracy and make sure that the UK's political system is reinforced so that a gang of crooks and truth twisters can never again hijack our country for their own ends.
Ian Dunt – Editor Politics.co.uk
We're in a strange place right now – an odd little half-way house. 2020 has seen us leave the EU legally without leaving it practically. We've lost the ability to stop Brexit, which motivated many of us in the period between the referendum vote and the 2019 general election, but we're yet to see the real world effects of the project.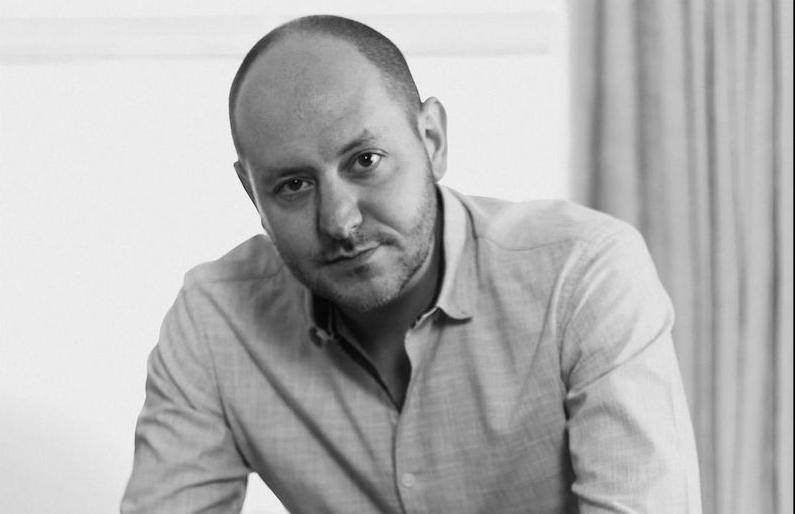 This period will not last forever. On January 1st 2021, the next stage of the Brexit story begins. It is when reality collides with dreams. Every other time this has happened – when Theresa May outlined the backstop, for instance – the Leave lobby lost its mind. We can expect that to play out again in the months to come.
Regardless of whether there is a deal or not, we are about to see the reintroduction of border controls to a region which had grown used to life without them. This means customs declarations, safety and security documentation, regulatory checks for sanitary and phytosanitary products, country of origin requirements, and the grim splatter of whatever system they introduce for the arrangements in Northern Ireland.
These are complex procedures, requiring a lot of different people in lots of different sectors to do the right thing at the right time in the right place. It involves countless hastily-implemented IT systems, with complex inputs, which have to be filled in at the correct moment by officials working for exporters, hauliers, port authorities, importers and government agencies. Customs procedures are black and white. They're right or wrong. So where things aren't done correctly, they will stop a shipment and all the other shipments being transported with it. Their sudden implementation, under a tight time-scale, overseen by a government which makes a mess of even much more simple operations, will likely be very chaotic.
When the reality of that hits, the Leave government is going to try and blame someone else. This is what they always do. They blame the Europeans, or the civil service, or the Labour party, or Remainers, or the courts. They are congenitally incapable of taking responsibility for their own actions.
So, our job during this period is simple. We must make them own it. That is not solely for reasons of justice, although it is that as well – people should take responsibility for their actions. It is not solely for reasons of truth, although it is that too – rational political debate is only possible where we accurately observe cause and effect. It is because we must protect the most vulnerable. If we allow the government to blame others for their failures, they will blame the people they always do – those who do not have power, those who do not count as 'the people', those from other countries. It's up to us to stop them from doing that.
The consequences of Brexit will play out for years to come. But the first moment in this second stage begins in January, when the real-world implications of what the project entails finally emerge.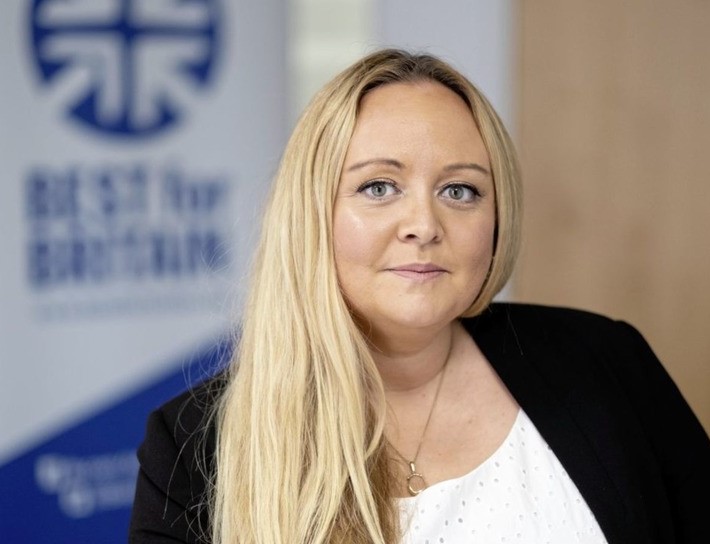 Naomi Smith – CEO Best for Britain
Without wanting to jinx things, it appears that talks between the EU and the UK are progressing once more, after the EU allegedly agreed to Johnson's demands for Brussels to publicly state that Britain 'is a sovereign nation'. I'm hopeful that an agreement will be reached.
Johnson's self-imposed deadline of 15th October, much like his end of July one before it, has come and gone, and while there's not yet white smoke, there are hopes that a catastrophic no deal will be averted. What there is, of course, very little chance of is a comprehensive trade deal – that is one that would be both broad and deep. There simply isn't time left for such detail to be negotiated. Which means that the government has failed to deliver, for now at least, what it promised in its 2019 manifesto. The best we can now hope for is a deal that agrees zero tariffs, to keep trade as frictionless as possible. This would not mean that there wouldn't be trouble at the borders – far from it – as non-tariff barriers will still apply in the event of deal or no deal, and issues like phytosanitary checks on livestock and meats travelling between the EU and the UK will cause significant hold ups, at least in the short term.
It's easier to add building blocks to a structure that is already in place. A deal, therefore, remains preferable to those of us who want the UK to have a close relationship with Europe. That's not to say we couldn't start to build back from a no deal scenario, but it would be harder and slower.
Pro-Europeans must keep shining a spotlight on the benefits of multilateral cooperation and dialogue and keep pressure on Westminster and Brussels to work together on non-trade issues too, such as vaccines, medicines, research and security. We can also highlight good news stories about EU funded projects and initiatives happening in the 27, because they'll likely get precious little coverage in the UK press. We can paint a picture of what's been taken from, the opportunities we've been led away from, by a group of nativists hell bent on making Britain an inward, not outward looking country.
Above all, we must keep positive and engaged in the fight. Hard won rights are easily lost, and for too long those who believed in open society took it for granted. If Biden wins the White House, the political power compass will shift across the West, and we can once again begin to feel the tide turning in our favour.
Our guest in November is former MEP Catherine Bearder, pictured here with Sue Wilson in Oxford recently. Catherine is the former leader of the Liberal Democrat group in the EU Parliament, and a committed campaigner. If you have a question for Catherine, please email it to us before 7 November at enquiries@bremaininspain.com.