Petitions
It only takes a few moments but you could change everthing. Every signature counts!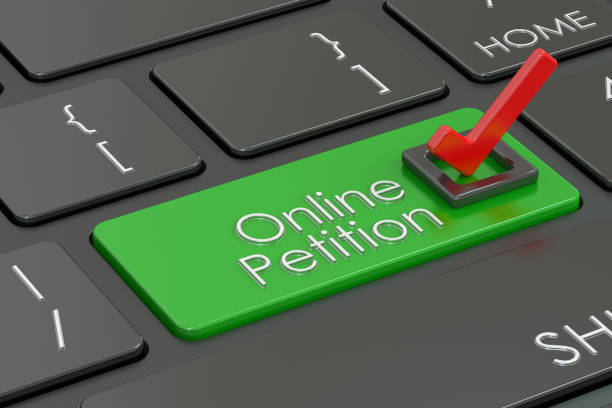 In support of 'opt-in' EU Associate Membership for UK nationals post-Brexit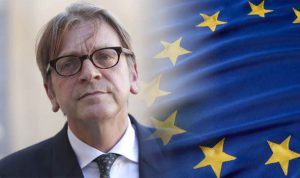 Addressed to: Guy Verhofstadt, European Parliament Chief Negotiator for Brexit
Target: 3,000
SIGN NOW
Do not prorogue Parliament
Parliament must not be prorogued or dissolved unless and until the Article 50 period has been sufficiently extended or the UK's intention to withdraw from the EU has been cancelled
SIGN NOW
To establish a Public Inquiry into the conduct of the 2016 EU Referendum
There is now strong evidence of serious misconduct during the 2016 EU Referendum, including intereference by foreign actors and governments. This must be investigated under the Inquiries Act (2005).
Expires 02 Oct 2019
SIGN NOW
Debate petitions with over 1,000,000 signature in the main chamber
Over 6 million people signed a petition that called upon the government to revoke Article 50. The debate held in Westminster Hall was unacceptable given the magnitude of signatures on the petition and should have been heard in the main chamber as should all petitions over 1 million signatures.
Expires 30 Nov 2019
SIGN NOW
Hold a public inquiry into the UK Govt's handling of Brexit since 24th June 2016
Three years on from a divisive EU referendum, the rifts may well have deepened and the country is rife with division, rumour, speculation, fear and anger and we are still no clearer on our future. This is a plea for lessons to be learned about the conduct of Government and those in public office.
Expires 03 Oct 2019
SIGN NOW
Parliament should stop a 'no-deal' Brexit
Legislation to hold the EU referendum and the decision to trigger Article 50 were made in the previous Parliament. No Parliament can bind the hands of its successor, therefore this Parliament can, in effect, do as it believes appropriate, given the circumstances, and prevent a 'no deal' Brexit."
Expires 10 Dec 2019
SIGN NOW
If there is no agreement to avoid a hard border in Ireland then stop brexit
Here is what I wrote: A hard border in Ireland would destroy peace, it was agreed in the Good Friday Agreement in 1998 that there would be no hard border on the island of Ireland. So if there is no solution to avoiding a hard border achieved then stop brexit as peace is most important.
Expires 26 Sept 2019
SIGN NOW
Seek a meaningful delay to Brexit and allow the public a final say
The constant squabbling, in-fighting and gamesmanship over Brexit is an embarrassment to the country. Public trust in politics and politicians is low. As more facts become known about the process of the UK leaving the EU, it is important to seek public opinion on the options available.
Expires 18 Oct 2019
SIGN NOW
Revoke all government gagging orders relating to Brexit
Sky News have revealed that the government have imposed several hundred gagging orders on various organisations. These gagging orders prevent them from telling the public about the impact of Brexit. This restriction is not in the public or national interest. People are entitled to know.
Expires 04 Oct 2019
SIGN NOW
Give EU citizens living in UK voting rights for referenda and general elections
EU citizens living in the UK can vote in local elections, but not in general elections. Each referendum has its own eligibility rules, which can exclude EU citizens. Yet these votes are making decisions that are very relevant to EU citizens.
Expires 14 Oct 2019
SIGN NOW
We demand a Public Inquiry into the process and structures that gave us Brexit
It is now clear that our political structures and processes are no longer fit for purpose to deal with issues of this nature. We should look at ways of reforming our political, media and electoral landscape to serve us better
Expires 26 Sept 2019
SIGN NOW
Honour the Brexit bus and give an extra £350 million per week to the NHS
Vote Leave famously posted it down the side of the bus. Theresa May has made it clear that no alternatives other than leaving the EU will be countenanced. If this is 'the will of the people' then honour the central pledge of the campaign and give £350million per week to the NHS as soon as we leave.
Expires 17 Oct 2019
SIGN NOW
Include the cost of Brexit on the Annual Income Tax Summary issued to taxpayers
Taxpayers are issued with annual tax statements, which details how the income tax they paid was spent. One of the items shown is EU membership fees. As of April 2019, reports show that £66 billion has been spent on Brexit. The cost of this should also be included on tax statments, for balance.
Expires 26 Dec 2019
SIGN NOW
In a further Brexit referendum ignore any result that fails to reach 60% support
The original Brexit vote has been so hard to act upon, in large part due to the closeness of the result. The 48% remain voters feel that the nearly half of the country are being ignored in the biggest constitutional issue of a lifetime.
Expires 09 Nov 2019
SIGN NOW
Inspire EU – Extend the Vote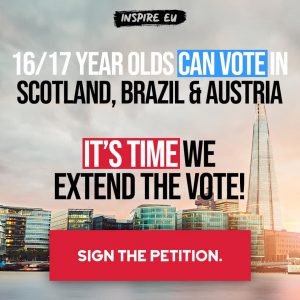 Inspire EU are calling on the Government to include 16 and 17 year olds in all future UK elections. 
When they can vote, 16 and 17 year olds have higher rates of turnout than 18 to 24 year-olds – with 75% voting and 97% saying they would vote in future elections. They accessed more information from a wider variety of sources than any other age group.
– Electoral Commission, 2014
SIGN NOW
Keep us in the Euraton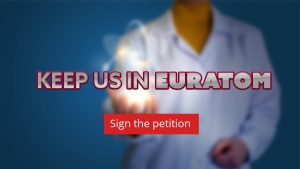 Euratom regulates our nuclear power stations, radioisotopes and therapies vital for cancer care, and the movement of nuclear waste around the whole of Europe.  It is critically important the UK remains in Euratom for our NHS, as our membership has meant that cancer patients in the UK have been able to receive vital radiotherapy treatments without supply-related disruptions and uncertainties. With the Nuclear Safeguards Bill going through Parliament at the moment, it is crucial we make this case.
SIGN NOW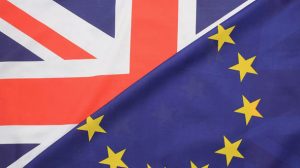 ADD MY NAME – WE WANT TO Cancel Brexit and Stay In Fully. Then fix our own problems.
We believe that Brexit is the biggest mistake this country could possibly make. There are so many reasons:
SIGN NOW
Ask the Government to Release the Brexit Impact Studies
We believe that the Government should acknowledge that, given the significance of the decision to leave the European Union, the public have a democratic right to be informed as to the anticipated impact of the decision on our economy and country's future.
UPDATE 03/09/17: Molly Scott Cato MEP has made a Freedom of Information request seeking details on studies conducted into the impact of Brexit on the NHS. With over 10,000 people signing this campaign in less than four days, it's essential that we keep up the pressure on the Government and continue to gather support.
http://www.europeanmovement.co.uk/release_the_studies
I want an exit from Brexit
It will soon become clear that the government cannot deliver the painless Brexit it has promised.
That's why we believe you must have the chance to have your say on the final Brexit deal and the option to stay in Europe if you don't like it.
https://www.libdems.org.uk/exit-brexit
Do not throw away our human rights
The government's planning to remove the safety net that protects our human rights. We could be about to lose the laws that guarantee our right to privacy, stop unfair dismissal and give us the right to live in dignity when we're old.
Addressed to Theresa May and David Davis
https://speakout.38degrees.org.uk/campaigns/2405
Europeans' #RightToStay
European citizens in Britain, you have a right to stay. We demand the UK government GUARANTEE that you can stay.
http://www.libdems.org.uk/right-to-stay
My vote for Labour was NOT a vote for Brexit
Addressed to Leader of Labour Party Jeremy Corbyn MP
https://www.change.org/p/jeremy-corbyn-mp-my-vote-for-labour-was-not-a-vote-for-brexit
EU Parliament: The EU Stipulates that any Deal Offered Requires a Referendum to Ratify it.
Addressed to Council of the European Union, European Commission, European Parliament
https://www.change.org/p/european-parliament-the-eu-stipulates-that-any-deal-offered-requires-a-referendum-on-the-terms-of-the-deal
Stop Brexit Now
Addressed to Parliament
https://you.38degrees.org.uk/petitions/stop-brexit-now-2
WE, CITIZENS OF EUROPE
The European Parliament wants you to have the chance to retain your citizenship rights. But our Government isn't listening.
Sign this petition so we can tell Theresa May what we think.
A petition by Good Law Project
https://goodlawproject.org/petition/eu-citizenship-petition/
Brexit: Guarantee the rights of all EU & UK migrants now
Addressed to Antonio Tajani, President of the European Parliament
https://you.wemove.eu/campaigns/brexit-guarantee-the-rights-of-eu-uk-migrants-now