Parliament's vote on the Brexit deal must include an option to remain in the EU.
This petition has reached over 100,000 and will be debated 30 April 2018.
A lesser of two evils choice between a bad deal and no deal is not acceptable.
Expiry: 17 May 2018
In support of 'opt-in' EU Associate Membership for UK nationals post-Brexit
Addressed to: Guy Verhofstadt, European Parliament Chief Negotiator for Brexit
Target: 3,000
If there is no agreement to leave the EU then brexit must be stopped
Expiry: 18 November 2018
Brexit should be stopped as leaving with no deal will be very bad for businesses and for the Irish border issue and for EU citizens living here.
The Government has acknowledged in Parliament that it has conducted analysis forecasting the economic impact of leaving the EU on the UK economy after the documents were partially leaked to Buzzfeed News.
Once the process is all finished give the public the final say on it give them three simple choices:
16 and 17 year olds should be allowed to vote in any future Brexit referendum
Expiry: 12 September 2018
Currently petitions from this website have no legislative effect, they are merely debated and then left in the dust.
The UK Passport gives us, as EU Citizens, the Right to live and work in 28 EU Countries (& 3 EEA Countries). As UK Citizens, we do not want to lose this Right and ask that our Rights are fully protected and that they are valued and considered in any Brexit negotiations.
The current deal between the EU and UK regarding Brexit states UK citizens will be able to carry on enjoying the same rights as of now in the country we live in. It doesn't not state we will continue to enjoy free movement within the union.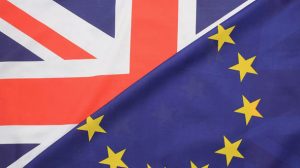 ADD MY NAME – WE WANT TO Cancel Brexit and Stay In Fully. Then fix our own problems.
We believe that Brexit is the biggest mistake this country could possibly make. There are so many reasons:
Ask the Government to Release the Brexit Impact Studies
We believe that the Government should acknowledge that, given the significance of the decision to leave the European Union, the public have a democratic right to be informed as to the anticipated impact of the decision on our economy and country's future.
UPDATE 03/09/17: Molly Scott Cato MEP has made a Freedom of Information request seeking details on studies conducted into the impact of Brexit on the NHS. With over 10,000 people signing this campaign in less than four days, it's essential that we keep up the pressure on the Government and continue to gather support.
http://www.europeanmovement.co.uk/release_the_studies
Cancel Brexit – (NO LONGER TAKING SIGNATURES DUE TO VICTORY OF LIMIT REACHED – OVER 15,000!)
The UK is being 'governed' towards leaving the European Union after a referendum in 2016 which did not provide good quality and honest information to voters. Those in Government and their opposition in the UK Parliament are letting divisions within their own parties, and party-politics in general, get in the way of MPs honestly stating their informed views on Brexit.
Directed to Prime Minister of the United Kingdom and Leader of the Conservative Party
Theresa May MP, Ruth Davidson MSP, Jeremy Corbyn MP, Vince Cable MP, Ken Clarke MP, Nicola Sturgeon MSP
https://www.change.org/p/cancel-brexit-theresa-may-jeremy-corbyn-and-ruth-davidson
To our European friends. This is not our brexit (#notourbrexit)
The brexit government claims to speak for all of Britain. They claim we are uniting behind brexit. They claim that the EU referendum result was a choice to leave the Single Market. Everyone in Britain knows these are lies.
Directed to Council of the European Union, European Commission,The People of Europe
https://www.change.org/p/to-our-european-friends-from-your-friends-in-britain-this-is-not-our-brexit-notourbrexit/
Think again and Halt Brexit Now
We call for a national debate on Brexit – including in that debate how to build a better, fairer, more equal UK. We ask our fellow citizens, and our politicians, to think again. It is time to call a halt to Brexit.
Addressed to UK government and politicians across the UK
https://www.change.org/p/uk-government-and-politicians-across-the-uk-think-again-and-halt-brexit-now-3c04aad3-552b-46b6-b162-ee7b8b41d186/
UK Government – listen to Remain voters during the Brexit Negotiations
We, the signatories to this petition, are citizens of the United Kingdom who voted to Remain in the European Union in the Referendum of June 23rd, 2016, as well as both British and E.U. citizens who were disenfranchised in that referendum.
We want you to acknowledge our existence, take us into account, consult with us and get the Brexit negotiating team led by David Davis to address our concerns during the Brexit negotiations.
Addressed to Theresa May MP
https://www.change.org/p/mrs-theresa-may-u-k-government-listen-to-remain-voters-during-the-brexit-negotiations
I want an exit from Brexit
It will soon become clear that the government cannot deliver the painless Brexit it has promised.
That's why we believe you must have the chance to have your say on the final Brexit deal and the option to stay in Europe if you don't like it.
https://www.libdems.org.uk/exit-brexit
Do not throw away our human rights
The government's planning to remove the safety net that protects our human rights. We could be about to lose the laws that guarantee our right to privacy, stop unfair dismissal and give us the right to live in dignity when we're old.
Addressed to Theresa May and David Davis
https://speakout.38degrees.org.uk/campaigns/2405
Article 50 – Not in my name
48 And Beyond
Theresa May has called for the 'people of the UK' to unite and support Brexit, stating that "Britain will get a good deal". We disagree, there is no deal you can negotiate that can replace what we currently have, because we already have the best deal.
Addressed to Prime Minister of the United Kingdom and Leader of the Conservative Party Theresa May MP, UK Parliament, UK Government
https://www.change.org/p/theresa-may-mp-article-50-not-in-my-name
MAY: NO DEAL MEANS NO BREXIT
France's new President and Germany's finance minister have confirmed that the UK can change its mind on Brexit. Up til now, no one's been sure if it's legally possible to cancel Article 50. Now we know we have a way out of this nightmare!!
Addressed to Prime Minister Theresa May and all Ministers
https://secure.avaaz.org/campaign/en/no_deal_no_brexit_loc/
Europeans' #RightToStay
European citizens in Britain, you have a right to stay. We demand the UK government GUARANTEE that you can stay.
http://www.libdems.org.uk/right-to-stay
My vote for Labour was NOT a vote for Brexit
Addressed to Leader of Labour Party Jeremy Corbyn MP
https://www.change.org/p/jeremy-corbyn-mp-my-vote-for-labour-was-not-a-vote-for-brexit
EU Parliament: The EU Stipulates that any Deal Offered Requires a Referendum to Ratify it.
Addressed to Council of the European Union, European Commission, European Parliament
https://www.change.org/p/european-parliament-the-eu-stipulates-that-any-deal-offered-requires-a-referendum-on-the-terms-of-the-deal
I am a British EU Citizen. I want an EU ID card too.
The UK government has proposed "EU citizens" should get an EU ID card in the UK. As an EU citizen and British citizen this should be my right too.
Addressed to Michel Barnier and David Davis
https://www.change.org/p/michel-barnier-i-am-an-eu-citizen-i-want-an-eu-id-card-too
Stop Brexit Now
Addressed to Parliament
https://you.38degrees.org.uk/petitions/stop-brexit-now-2
WE, CITIZENS OF EUROPE
The European Parliament wants you to have the chance to retain your citizenship rights. But our Government isn't listening.
Sign this petition so we can tell Theresa May what we think.
A petition by Good Law Project
https://goodlawproject.org/petition/eu-citizenship-petition/
Brexit: Guarantee the rights of all EU & UK migrants now
Addressed to Antonio Tajani, President of the European Parliament
https://you.wemove.eu/campaigns/brexit-guarantee-the-rights-of-eu-uk-migrants-now
Keeping our EU citizenship post-Brexit
Addressed to Prime Minister of the United Kingdom and Leader of the Conservative Party Theresa May MP
https://www.change.org/p/theresa-may-mp-keeping-our-eu-citizenship-post-brexit
An Open Letter To The Citizens Of Spain
Opened: 11 February 2017
https://www.change.org/p/european-union-an-open-letter-to-the-citizens-of-spain
(Addressed to European Union)
For the respect of the rights of English expatriates in Spain after the Brexit
Opened: 12 February 2017
https://www.change.org/p/gobierno-de-espa%C3%B1a-por-el-respeto-de-los-derechos-de-los-expatriados-ingleses-en-espa%C3%B1a-despues-del-brexit
(Addressed to Government of Spain and Mariano Rajoy)