It has taken a war for Britain to openly acknowledge that Putin has successfully infiltrated our politics and interfered in our democracy, writes Bremain Vice Chair Lisa Burton for Yorkshire Bylines. 
10–20 minute read
It has taken a war in Europe for Britain to open its eyes and openly acknowledge what should have been accepted long ago. Vladimir Putin has successfully infiltrated British politics and society and interfered in British democracy.
The evidence was in plain sight. Warnings and evidence were ignored, and the Conservative Party, in particular, have played fast and loose with the country's security and democracy in favour of political power and greed.
Timeline of Russian interference in British politics
1999 – Putin becomes the president of Russia.
2000, January – Putin's forces bomb the Chechen city of Grozny. A UN report says Grozny is the most destroyed city on Earth.
2006, 23 November – Alexander Litvinenko was poisoned on British soil with polonium, a highly radioactive isotope, probably the most toxic poison known to man when swallowed or inhaled. He died 23 days later. The assassins left traces of this substance across London. It was an act of terrorism.
2007, January – Six weeks after Litvinenko dies, Russian ex-banker Lubov Golubeva makes her first donation to the Conservative Party. She is the partner of Vladimir Cherlukhin, a former Kremlin deputy finance minister. Her name will appear again later.
2008 – Labour government introduces the golden visa system – A fast track to UK citizenship via investments of at least £1m in the UK and to invest £750,000 in UK government bonds.
2008, May – Conservative MP Boris Johnson is elected mayor of London.
2008, August – Putin invades and occupies parts of the independent nation of Georgia.
2009, January – Former Russian KGB spy Alexander Lebedev buys the London Evening Standard newspaper. He appoints his son, Evgeny as senior executive director.
2010 – Johnson and Evgeny Lebedev become friends, often dining together.
2011, October – After relentlessly campaigning for five years, Litvinenko's wife Marina eventually won the right to a coroner's inquest into her husband's murder.
2012, May – Lebedev's London Evening Standard publicly backs Johnson's mayoral re-election campaign. That year he stays at Lebedev's castle for free, which he does every year for the next five years.
2013, July – Theresa May refuses to hold a public inquest into Litvinenko's murder. Later she would admit her refusals were over concerns about the potential impact on "international relations".
2014, February – Russia invaded and subsequently annexed the Crimean peninsula from Ukraine. Britain, together with Russia and the USA, were signatories to the 1994 Budapest Memorandum, which guaranteed Ukraine protection of its sovereignty and territorial integrity in exchange for giving up one of the largest nuclear arsenals in Europe. No country, including the UK, reacted appropriately to this act of aggression.
2014, July – Putin backed separatists shot down passenger Malaysian Airline's MH17 passenger plane over Ukraine with a Russian missile killing 298 civilians.
2014, 18 September – The Scottish independence referendum – in 2020, the Russia report would confirm Russian interference in the campaign.
2014, November – Government makes changes to, and increases the golden visa scheme investment to £2m. Concerns have already arisen about the weakness of the scheme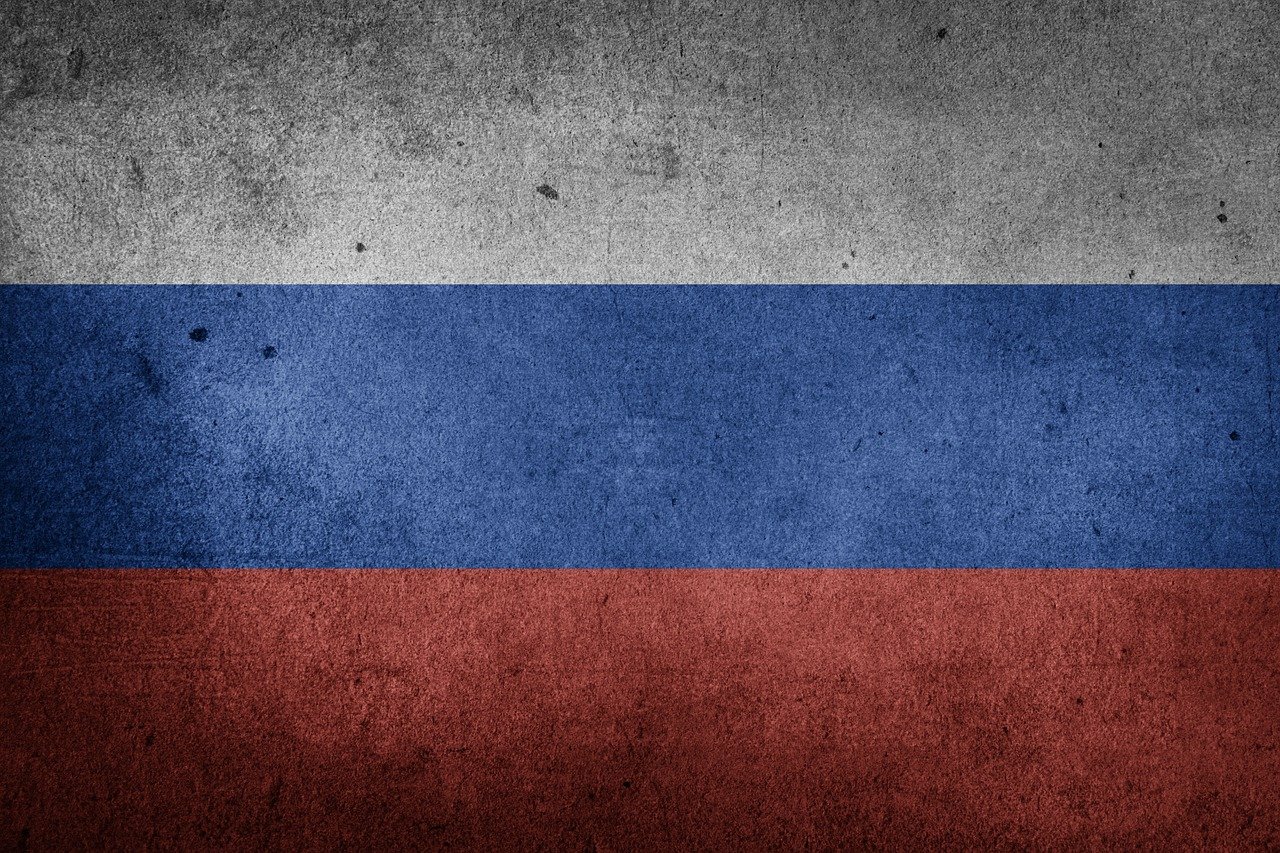 2015, 27 January – More than eight years after his murder, the public enquiry into the assassination of Litvinenko begins.
2015, March – Metropolitan Police investigated £180m worth of UK property bought with corrupt money from offshore companies. They and anti-corruption campaigners say the problem is exacerbated by continuing secrecy, obscuring the beneficial ownership of properties held in tax havens like the Channel Islands and the British Virgin Islands.
Deutsche Bank reported "a considerable chunk of UK's £133bn of hidden capital inflows since the mid-1990s is related to Russian capital". An incredible £93bn of that was since 2006, with the pace accelerating since 2010 to around £1bn a month. "Hidden inflows … raise major questions over the UK's role as a refuge for international capital flight and the need for better data and more rigorous oversight on property transactions", they warned.
2015, September – Putin sends its air force to Syria to prop up Bashar al-Assad. Evgeny Lebedev pushes the UK to ally itself with Putin. Johnson writes a column in The Telegraph with the headline 'Let's deal with the devil: we should work with Putin and Bashar al-Assad in Syria'.
2015, November – Transparency International releases its aptly named 80-page report 'Don't look, won't find – Weaknesses in the supervision of the UK's anti-money laundering rules'. It stated:
"Billions of pounds of corruptly gained money have been laundered by criminals and foreign officials buying upmarket London properties through anonymous offshore companies, making the city the world capital of money laundering."
The report made multiple recommendations and conclusions. Once again, the British government did nothing.
2016, January – Public enquiry into Litvinenko's murder ends and finds that it was an FSB (one of the successors of the KGB ) plot and likely approved by Putin.
2016, 9 May – Johnson, then foreign secretary, comes under criticism for being a 'Russian apologist' after seemingly blaming Russia's invasion of Ukraine's Crimea on the European Union. He told reporters, "If you want an example of EU foreign policymaking on the hoof and the EU's pretensions to running a defence policy that has caused real trouble, then look at what has happened in Ukraine". It was something then UKIP leader Nigel Farage had verbalised, along with his admiration of Putin.
Their words were a severe distortion of the facts regarding who was responsible for the worst threat to European stability and security since World War II. Both anti-EU men who just happened to be the most dominant faces of the pro-Brexit campaign.
2016, 23 June – The EU referendum: 51.9 percent of the votes cast favoured leaving the EU.
2016, 31 December – The US select committee on intelligence on Russian interference in the 2016 election releases documents.
2017, February – Head of the UK's National Cyber Security Centre Ciaran Martin, asserted that the Russian government had stepped up its online aggression against western countries. He cited 188 significant cyberattacks against the UK government over three months, most connected to Russian and Chinese actors.
2017, March – Newspaper Novaya Gazeta and Reuters detail a 'global laundromat' involving an estimated 500 Russian individuals/organisations/bankers with connections to the FSB. $22.3bn had passed through Moldova using Russian shell companies and fictitious loans from offshore companies in Britain from 2011 to 2014. The UK government said they would investigate.
2017, November – US news outlet CNN alleges that the Russia based troll farm "internet research agency" used Twitter accounts to generate pro-Brexit messages before the UK referendum.
The intelligence and security committee of the UK parliament begins its investigation into Russian influence in British politics and society.
Theresa May, in an address to the Kremlin, says, "we know what you are doing … and you will not succeed". She accused Moscow of attempting to "weaponise information" as part of a "sustained campaign of cyberespionage and disruption". Russia's actions were "threatening the international order", she said.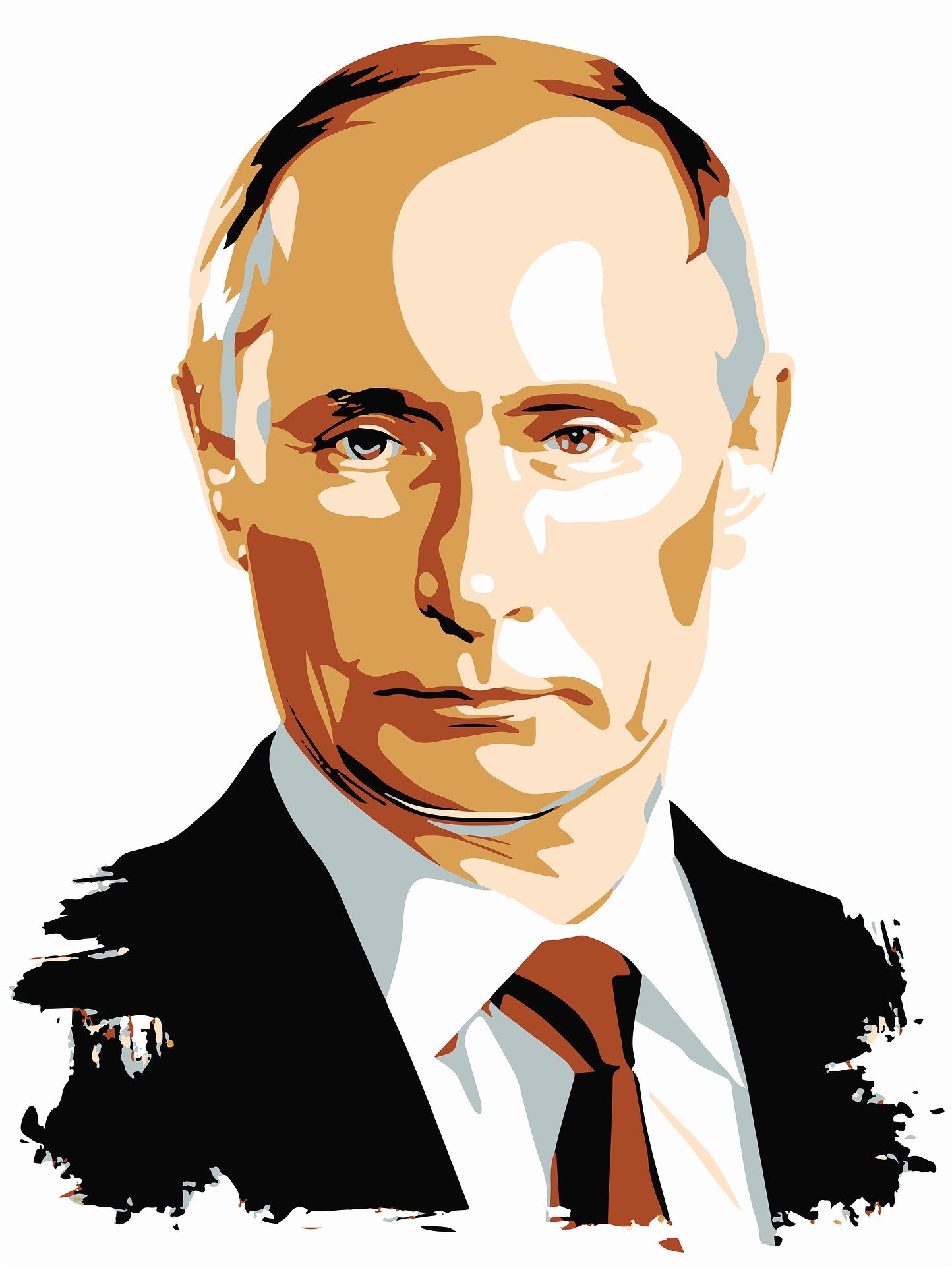 2018, January – US senate released the document 'Putin's asymmetric assault on democracy in Russia and Europe: Implications for US National Security'. It stated that Russia had interfered in the Brexit referendum and "the Russian government has sought to influence democracy in the United Kingdom through disinformation, cyberhacking, and corruption" and, the "UK political system vulnerable to anti-democratic meddling via social media and 'possibly illicit' campaign funding".
Additionally, UK campaign finance laws do not require the disclosure of political donations from the beneficial owners of non-British companies incorporated in the UK and carrying out business in the UK. The report suggests this "may have enabled Russian related money to be directed with insufficient scrutiny to various UK political actors". Senators point out that UKIP and its then-leader Farage did not just fan anti-EU sentiment but also criticised European sanctions on Russia and provided flattering assessments of President Putin.
The University of Edinburgh asserted that more than 400 of the Internet Research Agency Twitter accounts that had been active in the US election had also been highly involved in posting about Brexit, while CNN alleged numerous accounts had also blasted out pro-Brexit messages before the UK referendum
The University of California at Berkeley and Swansea University in Wales reportedly identified 150,000 Twitter accounts with various Russian ties that disseminated messages about Brexit before the referendum.
2018, March – Russia carries out a chemical weapons attack on British soil. Former Russian military officer Sergei Skripal and his daughter Yulia Skripal were poisoned in the city of Salisbury with the nerve agent Novichok. Two UK police officers had minor injuries, and one detective was hospitalised. This was a terrorist attack.
The UK's assessment that Russia was responsible was supported by 28 other countries, who expelled 153 Russian diplomats in total.
2018 – After the Skripal poisoning, the government reviews the golden visa scheme. Despite the pressure, that review has never been published. We know that 97 percent of investors were subject to scant checks on the legitimacy of their wealth. More than 3,000 people were granted investor visas between 2008 and 2015, including 705 Russians. The UK has the fastest golden visa system globally, given in just one to three weeks of applying.
2018, April – Hours after a NATO meeting, Johnson now foreign secretary, ditches his security to visit the Lebedev's castle in Italy, where he meets Alexander Lebedev. The next day he was reported as being alone at the airport, dishevelled and hungover. He cannot explain why he did not have his 24/7 security with him.
2018, 30 June – Seven miles north of Salisbury, a public member Charlie Rowley found a perfume bottle in a litter bin and gave it to Dawn Sturges, who sprayed it on her wrist. She fell ill within 15 minutes and died. Charlie was hospitalised but survived. Three members of the GRU (Russian foreign military intelligence agency of the Russian armed forces) who had travelled to the UK were identified as responsible.
2019, October – Johnson starts his new general election campaign. The same month, Johnson is given the long-awaited Russia report but does not release it or share its contents.
2019, 11 November – After leaks, CNN released its investigative report into Russian interference under the heading the 'UK parliament was warned about alleged Russian interference'. Sources told CNN the committee heard from multiple witnesses who alleged that Russia has "built a network of friendly British diplomats, lawyers, parliamentarians, and other influencers across the political spectrum".
Bill Browder a financier and once one of Russia's most prominent investors, provided testimony to the UK parliament. He said, "The people we have seen working to further Russian interests in the UK are some of the people at the highest level of the establishment. I would not have submitted these claims if I hadn't confidence in the evidence".
Another source accused authorities of "putting political considerations ahead of the national security and Russia is potentially the most significant threat to the UK's institutions and its way of life".
2019, November – Johnson states there is "absolutely no evidence that I have ever seen of any Russian interference in UK democratic process". A couple of days later, on BBC Question Time, when probed about not releasing the Russia report, he said, "this is complete Bermuda triangle stuff". He has now had the Russia report for a month.
2020, March – Johnson nominates Evgeny Lebedev for a peerage. British intelligence advised against the appointment on the grounds of national security. Johnson defies the security services advice.
2020, July – After nine months, parliament's intelligence and security committee published the long-awaited Russia report, heavily redacted. It found Russia had interfered in elections and the Scottish referendum. The committee recommended an investigation of the referendum, saying:
"Varying statements were made by Number 10 that was categorically not true. There are facts. We know there's a new thing where Number 10 says something, and it must be true, but these [denial statements] were clearly not. There is clear evidence. Serious questions need be asked.
"The outrage isn't that there was interference. The outrage is that no one wanted to know if there was."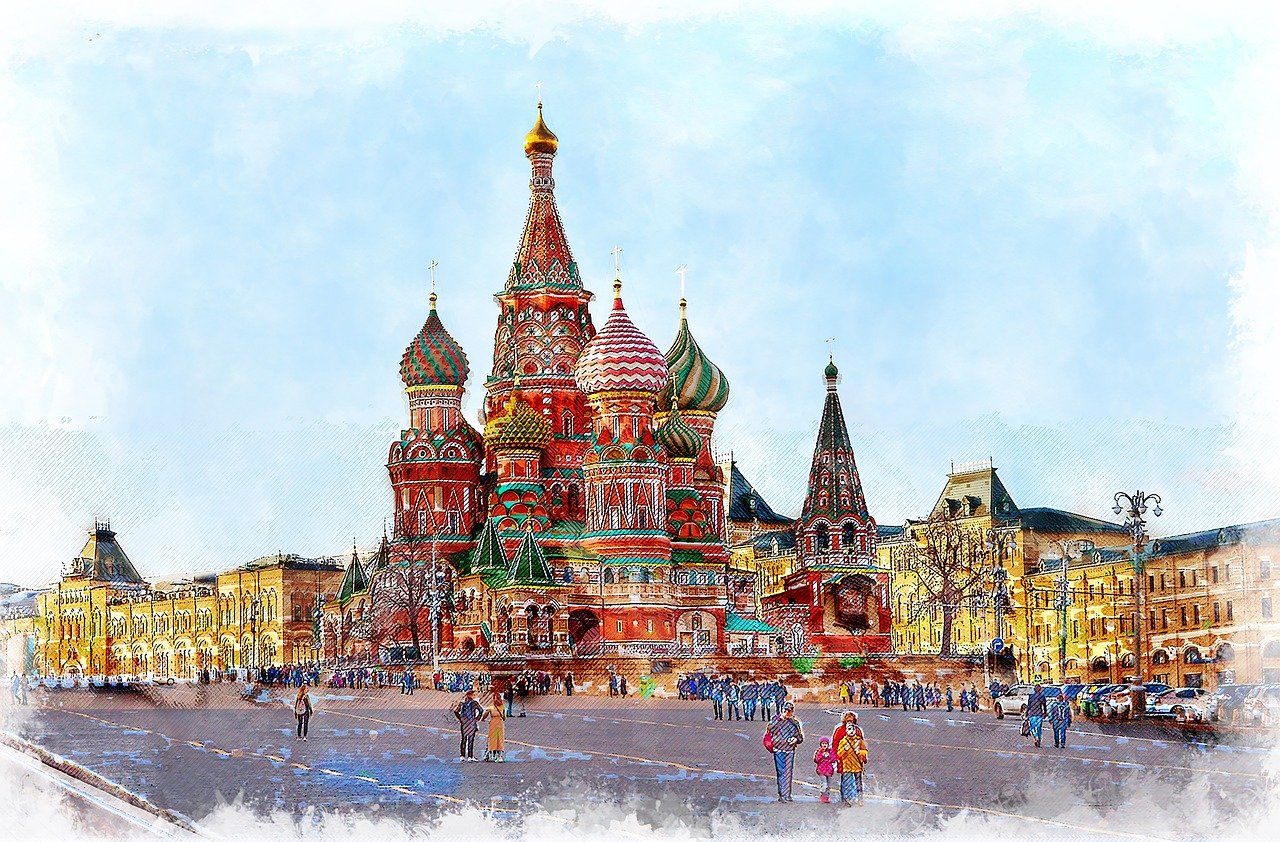 Within an hour of the report's release, Johnson rules out an investigation into interference in the Brexit referendum.
A key strand called for a crackdown on London being a laundromat for illicit Russian cash. The government also dismissed this, with the prime minister's spokesperson saying the UK has "some of the strongest controls in the world".
The report confirms many oligarchs close to Putin are integrated into the British business, social, and political scene. Several members of the House of Lords have business links to Russia or work directly for major Russian companies linked to the Russian state. It called for more scrutiny and more decisive action. Downing Street declined, saying they were confident the House of Lords could oversee proper rules on the registration of donations to its members
2020, 22 July – Johnson says in parliament, "there is no country in the western world that is more vigilant or in protecting the interests of this country or the international community from Russian interference".
2020, 23 July – The Times reports that the Conservative Party's finances have come under renewed scrutiny. Two of its MPs on the intelligence watchdog committee and 14 ministers had accepted donations linked to Russia.
The same day, the Tatler reports Lubov Chernukhin, the most significant female donor in the history of the Conservative Party, is the wife of a former Kremlin deputy finance minister. She has given around £2m since 2012, including paying £160,000 to play tennis with David Cameron (the then PM) and Johnson as London mayor. In December 2021, the Conservative Party accepted £80,250 from her. That was just four months ago.
2021, June – The High Court rejects a case brought by MPs to force Johnson into investigating Moscow meddling in UK politics. Ben Bradshaw MP added:
"The government has been wilfully negligent in investigating Kremlin interference in our democratic processes. Every other western democracy takes this extremely seriously. Boris Johnson is looking away."
2021, October – Christopher Steele, once MI6's top Kremlin expert, and former spy who wrote the infamous dossier on Donald Trump and whose advice was sought by UK officials long after he left the service, stated that Russia's leaders believe they are "at war" with the UK and its allies, but Britain is failing to deter the threat.
2022, 17 February – Home Secretary Priti Patel announced that the golden visa scheme would end with immediate effect to help stop "corrupt elites who threaten our national security and push dirty money around our cities".
2022, 23 February – At prime minister's questions, Caroline Lucas accuses Johnson of "turning a blind eye" to clear evidence in the Russia report of meddling adding, "Why is he playing fast and loose with our national security?"
2022, 24 February – Russia invades the independent country of Ukraine. Civilians are bombed, and at the time of writing this article, over three million refugees have fled Ukraine.
2022, March – It transpires that so far, eight sanctioned Russian oligarchs bought their British citizenship through the golden visa system. As Chris Bryant MP said on Twitter, "a shocking indictment of how the UK sold its birth right for a mess of dodgy money for years". By the end of March 2022, 2,581 Russians had bought their citizenship on the golden visa scheme.
Conclusion
There is only one conclusion. The United Kingdom and successive governments have failed to protect British democracy from interference. The evidence is there, and without doubt, a public enquiry would expose shocking failures. Yet Prime Minister Johnson seems unwilling to look too closely. He likely knows what would be disclosed.
That being, he was a willing participant in allowing Russian influence to grow and taint the EU referendum by Russian influences. Johnson is Brexit's figurehead, and Brexit is the Holy Grail that the current Conservative government are trying to protect. After all, who wanted Brexit even more than Farage, Johnson, and the Eurosceptics in the Conservatives Party? Putin himself.
Acknowledgement and thanks to YouTuber Political X. Many critical dates and inspiration came from his 2020 video 'A Timeline of Russian Interference', which you can watch here: