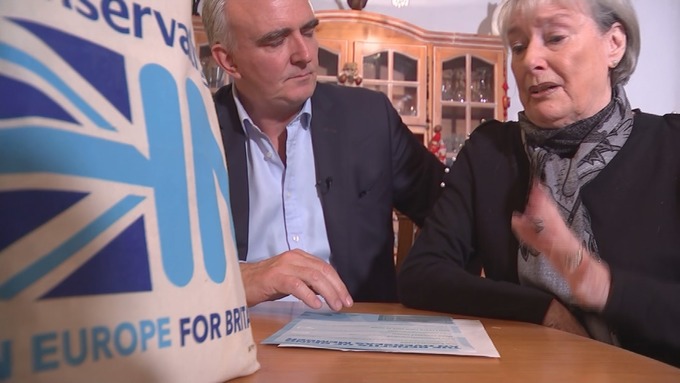 Is there a strong enough Remain contingency abroad to swing the General Election?
The answer is probably that no-one knows for sure.
Certainly there are plenty of potential voters beyond Britain's shores – by one estimate 1.2 million – though after decades of freedom of movement across the continent, figures are necessarily imprecise.
And there is not much doubt that there is a Remain majority among them, especially among those who live permanently abroad rather than spending part of the year in holiday homes.
Few will be more affected by Brexit that Britons living abroad, with uncertainty now hanging over their residents' rights, their pensions and access to health care.
So it is reasonably to expect that many will be highly motivated to vote for Remain supporting candidates on December 12th.
In Southern Spain you will find the greatest concentration of British immigrants anywhere in the EU.
There are around 300,000 or so officially, possibly as many again living unofficially in Spain.
Many long-term residents have lost the right to vote in UK elections after 15 years abroad, but many more haven't, and those we spoke to this week are determined their voices will be heard.
Everyone is talking about tactical voting this election, but I'll wager nowhere more so than on the Costa del Sol.
Campaigning groups like Bremain in Spain are helping with advice and encouragement about how to vote in home constituencies to have the most effect.
Traditional tribal loyalties seem to have broken down almost completely.
Even the regional head of Conservative Abroad admitted that it was difficult to keep Remainer Conservatives from deserting the party this time.
We found life-long Conservatives holding their noses and voting for Corbyn or Swinson if it will help a Remain candidate keep a Tory out.
Labour and Lib Dems, even paid up party members, told us they were quite willing to lend their votes as necessary to have the greatest impact against Boris Johnson.
The votes cast abroad may be spread too thinly across too many constituencies to have a real impact, but there may be some super-tight marginals where they can swing the seat on election night.
And if this election is going to be close – a big 'if' admittedly – then the result in just a few seats may be all it takes to change the occupier in Downing Street.
Taken from ITV News webpage