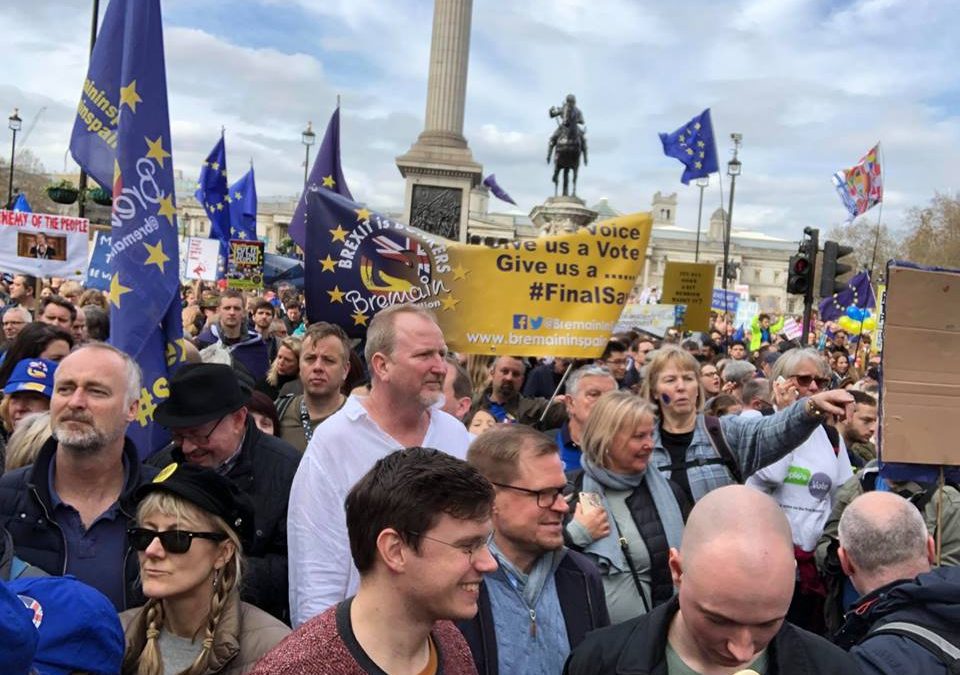 The fresh blow for the British Prime Minister has put the future of a million expats in Europe firmly into the hands of MPs, who are expected to avoid a hard Brexit.
It comes after thousands of expats joined a million marchers at a massive anti-Brexit protest in London at the weekend.
"It was great to be there making history I hope," said Sue Wilson of Bremain in Spain.
"It is not the first time we have voted with our feet, but it was our biggest ever march contingent," she added.
MPs used Monday night's vote to express their discontent at Theresa May's stubborn refusal to set a fresh approach to Brexit.
Parliament will now hold a series of 'indicative votes' tomorrow in an attempt to break the Brexit deadlock after the Government lost the vote by 329 votes to 302.
Shadow Brexit secretary Sir Keir Starmer said: "Another humiliating defeat for a prime minister who has lost complete control of her party, her cabinet and of the Brexit process.
"Parliament has fought back – and now has the chance to decide what happens next."
Full story in the Olive Press