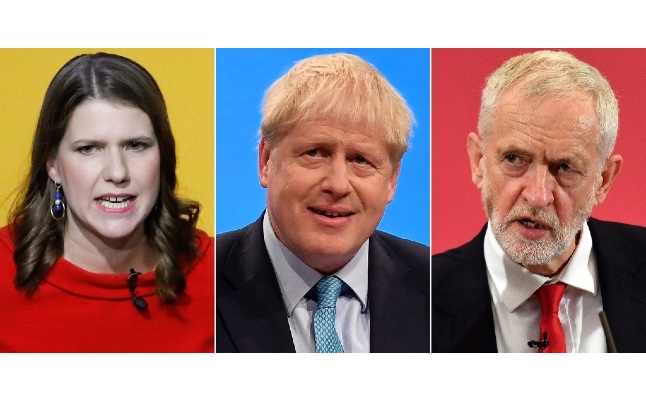 Last week saw the publication of manifestos from the main political parties, ahead of the UK general election.
From the hundreds of pages already available, I've been reading the manifestos to see if Brits abroad merit a mention.
I won't pretend to have read them in detail, but I've focused on pages relevant to Brits living in Europe.
The LibDems manifesto proves that it's not just a one-policy party, solely intent on stopping Brexit.
Its manifesto includes a wide range of social, economic and environmental proposals.
One positive promise for Brits abroad is the restoration of full voting rights – a promise to return our 'Votes for Life'.
It was something of a surprise to find the Conservatives offering to restore our voting rights too, though we have been here before with the defunct 'Overseas Electors' bill – a private members bill that never made it through parliament.
Labour's manifesto is extensive and is considered the most radical.
It includes proposals for re-nationalisation of certain industries such as rail and mail, and massive spending commitments.
Labour pledges to maintain the triple lock on pensions – a commitment also made by the LibDems.
However, Labour goes one step further, specifically mentioning Brits abroad.
The manifesto states: "We will ensure that the pensions of UK citizens living overseas rise in line with pensions in Britain."
Labour also commits to compensating 'WASPI' women – those born in the 1950s who have been deprived on thousands of pounds worth of pension payments.
During the televised leaders' debate on Friday, the Prime Minister said he sympathised with WASPI women, but a solution would be expensive.
He responded to an audience question with: "I cannot promise that I can magic up that money for you."
Unlike all the money the government has magicked-up to pay for Brexit.
The Conservative party manifesto was only published yesterday, but the headlines are a commitment to railroad the Brexit Bill through before Christmas, hold down taxes and "put more money back in people's pockets".
I suspect that the only people who will end up with more money will be those that need it the least, and certainly not those affected by the fluctuating exchange rate.
The Conservative manifesto also includes a number of crowd-pleasing initiatives, such as repairing potholes and axing hospital parking fees.
Rather begs the question as to why these wonderful new ideas, if considered so important, never came up in the last nine years of Conservative rule.
I have yet to find any further reference to our situation in Europe, but I'll keep checking. Perhaps we are hidden somewhere in the small print.
A recent poll identified the NHS as the British public's number one concern, with Brexit coming a close second.
All other topics fall way behind. It's debatable whether Brexit is a major concern to British voters abroad.
It's clearly the top priority for the Conservative party – we are all overfamiliar with the prime minister's overused slogan, "get Brexit done".
Brexit is certainly the priority for the Liberal Democrats. Labour, on the other hand, would prefer to focus the election on other important issues, such as an end to austerity, improving education, housing and social care, etc.
No matter what you consider important in British politics today, this is the Brexit election.
Even if Brexit isn't your personal priority, it will still be a hugely significant factor. The outcome of the election, and Brexit, will determine whether there's money in the coffers to pay for all the promises being made by the political parties.
The LibDems promise to use a £50bn "remain bonus" to fund their spending plans.
The Conservatives have criticised Labour for planning to spend £80bn on its radical programme, yet they've conveniently forgotten their own bill for Brexit runs to a similar figure, according to Bank of England estimates.
Meanwhile, the treasury refuses to confirm the extra cost of the government's Brexit plans – perhaps believing that the public's ignorance is bliss.
For those lucky enough to retain a vote in the general election, our reasons for choosing a party will be personal and varied. We may have supported the party for years.
Our vote may be cast based on our feelings about Brexit.
Or we might decide based on the content of the manifestos and the promises of a different – and, hopefully, better – future for the UK.
For me, as a strong Remainer, I care less (at least for the moment), what policies my candidate is promising to implement.
I won't be voting for the party that most closely matches my personal preferences.
I won't be voting for the party that I supported for over four decades, or the party I'm likely to choose in the next general election.
Rather, I'll be voting for the party with the best chance of removing my Conservative MP from his relatively safe seat.
So, please read the manifestos and understand what your candidate and party represent.
Then hold your nose, forget your tribal instincts and vote to #GetTheToriesOut!
We need to be rid of this government and rid of Brexit, so we can concentrate on putting the UK back together and undoing all the damage.
Thank you all the same, Mr. Johnson, but no, I don't want Brexit, or another five years of Tory government for Christmas, if it's all the same to you.