Unless the government recognises the suffering its causing, it will remain out of touch and out of ideas, and the public will be the losers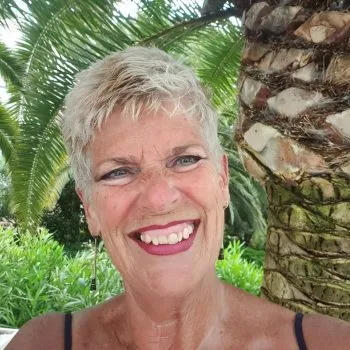 When Prime Minister Boris Johnson was interviewed recently on Good Morning Britain, Susanna Reid did not pull her punches. Johnson may have wanted to focus on self-aggrandisement but Ukraine, Reid pointed out, was not at the top of the public's list of concerns. What is really worrying the British public is the rising cost of living.
'You say you're doing everything you can. You're not.'@susannareid100 asks Boris Johnson if he is in touch with what people are experiencing amid the cost of living crisis.

Susanna asks the PM why he can't impose a windfall tax on fuel companies. pic.twitter.com/AUeZIvMJld

— Good Morning Britain (@GMB) May 3, 2022
Fuel prices are out of control, food costs are rising,
more families are falling into poverty
and more are reliant on food banks. Johnson insists the government are "doing everything we can to help with the pressures on family budgets" whilst simultaneously stating "there's more that we can do". Both assertions cannot be true. His claim to "understand what people are going through" is not backed up by government rhetoric or actions.
'What more are you going to do to help people like Elsie?' – @susannareid100

After the PM admitted to Susanna that 'there's more that we can do', George Eustice MP is asked what the govt plans to do.

Susanna questions why a windfall tax can't be imposed on fuel companies. pic.twitter.com/jpBDmcljeM

— Good Morning Britain (@GMB) May 4, 2022
The government may be short on ideas as to how to solve the crisis, but they are not short on self-help suggestions for the general public.
Environment, Food and Rural Affairs Secretary George Eustice suggested a way to ease the strain on family budgets was by switching from branded goods to supermarket own/value brands. He claimed this would enable those struggling to "contain and manage their household budget", failing to recognise that families on low budgets are already making these 'choices' through necessity.
"Sometimes the poor are praised for being thrifty. But to recommend thrift to the poor is both grotesque and insulting. It is like advising a man who is starving to eat less."

Oscar Wilde
Johnson says that people "have to make choices about what they spend their money on". Sadly, for many struggling families, that stark choice is between heating or eating. But never fear, Transport Secretary Grant Shapps has the answer – buy a cheap rail ticket and head off to the big city for some retail therapy to cheer yourself up. Might I suggest that Shapps cheer us all up, and save public money, by dispensing with his interminable, self-promoting videos!
Education Secretary Nadhim Zahawi's solution to the cost-of-living crisis was to "make sure there's a job available" for everyone. Clearly he is oblivious to the fact that the number of working families reliant on food parcels is on the rise, even those with two working family members.
According to a recent report by the Trussell Trust, in the year ending 31 March 2022, there was an increase in total demand of 14 percent. Of the over 2.1 million emergency food parcels delivered by their UK-wide network, 832,000 of those parcels went to children. I doubt that the education secretary was proposing to make sure jobs were available for them. Though I wouldn't put it past him. Sweeping chimneys perhaps?
Supply your own energy
For those ignoring government advice on how to save money, there are plenty of other sources offering equally offensive, patronising and unhelpful suggestions. Energy companies – whose prices have risen by 54 percent, with further increases expected in the autumn – have suggested wearing warmer clothes. This included energy supplier Utilita who also came up with the 'helpful' suggestion that those struggling to deal with cost-of-living increases should use less electricity!
The second-largest energy supplier, E.ON , was forced to apologise to 30,000 households earlier this year after sending them branded socks to help them keep warm. The socks came with the advice to turn down the heating to help reduce carbon emissions.
I had the SSE email recommending cuddling the cat and star jumps … my relative has today received from EON, an actual pair of socks 😳🙄 pic.twitter.com/EN3Ka0qvnH

— Chrissy Fincham (@chrissyfincham) January 13, 2022
Ovo Energy (SSE) were also forced to apologise after the suggestion that customers eat porridge, cuddle their pets, or exercise to keep warm. It would seem that, instead of using energy they supply, the poor are expected to use their own.
Rising energy prices are not unique to the UK though. Recent events have made fuel supplies, and prices, a global issue. Few governments, however, have done as little to ameliorate the problems facing its citizens as our own. Where other countries have capped prices or reduced or removed VAT, our government has not.
Record profits
As oil and gas prices surge across the globe, energy companies are reporting record profits. On Thursday, Shell announced the highest quarterly profits ever recorded for the first three months of this year – a staggering £7.3bn. That equates to almost three times the profits made during the same period last year.
Meanwhile, Johnson is ignoring the immediate problems, focusing instead on future investment in energy supplies. The demand for cleaner, cheaper energy is being presented as justification for the government's failure to act, despite increasing demands for a one-off windfall tax on energy company profits. Whilst investment in a more self-sufficient, eco-friendly energy supply is vital, looking to the future does not solve the problem facing those struggling to pay bills right now. Nor does it force energy companies to act more responsibly and share their profit windfall with their customers.
Grim times ahead
As the British public headed to the polls to vote in local elections, more worrying financial news was announced – the Bank of England raised interest rates by 0.25 percent to 1 percent, a 13-year high. As a result, millions of people with debts or mortgages will see their repayment costs go up.
The Bank said they "expect inflation to rise further to around 10% this year", the highest level for 40 years. They added that "prices are likely to rise faster than income for many people", negatively affecting their purchasing power. A recession now looks inevitable.
NEW: Bank of England puts up interest rates by 0.25% to 1%, and warns inflation could hit 10% by end of year, the highest since 1982.

The Bank also warns the economy is set to shrink next year putting the UK at real risk of recession. Grim times ahead.

— Pippa Crerar (@PippaCrerar) May 5, 2022
Public response
Though local election results were damaging to the government, no doubt they will attempt to play down the results. A more appropriate response would be to take stock and put the needs of the country first. Having lost flagship councils like Wandsworth and Westminster to Labour, plus many other seats to the Liberal Democrats and Greens, it is time for a reality check.
Many Conservative supporters demonstrated their dissatisfaction at the ballot box, but the cost-of-living crisis was not the only reason. Partygate and the general level of dishonesty and disinformation was also a significant factor. But the two issues have something in common – they both demonstrate the government's failure to understand the mood of the country and an unwillingness to accept any responsibility for their actions.
Unless the government recognises the suffering its own policies are causing, it will remain out of touch and out of ideas, and the general public will be the losers.