There is an unfortunate but prevalent stereotype that British migrants in Spain are all pensioners who laze around, sunning it on the coast.
They lie on their loungers, maybe occasionally skipping off for a round of golf or a game of bridge with their retired friends, all the while refusing to learn the language or mingle with locals. If they want to make a concession to Spanish culture, they might swap gin and tonics for a jug of sangria every now and then.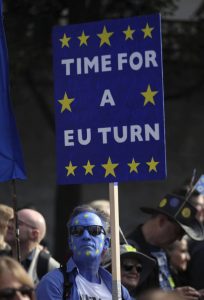 Not only is that image unfortunate, it is untrue. Around three-quarters of British migrants in Spain are members of younger, working families who are taking advantage of the opportunities the European Union offers them.
The pattern is similar across the EU27 – 80% of Brits in these countries are young people who are greatly appreciative of how they have been welcomed with open arms.
Read full story in El Pais