Support Campaigns
Participate in one of pro Remain campaigns, supported by Bremain in Spain.
No 10 Vigil, No Brexit on our watch
Mondays, Wednesdays, Fridays 6pm to 9pm "Everyday there isn't a protest another remainer resigns them – self to Brexit"……for as long as necessary we will be the flea in May's ear, the thorn in her side, the shout on her doorstep! If you can't join us, send a friend…and tell everyone you know about us by every means you can think of!" Richmond Terrace, (Opposite Downing Street), London SW1A #No10Vigil
See More
Demand your vote
Ask your MP for a 'People's Vote' on Our Future
As more revelations come to light, and the public demand for a say on the future of the country and its relationship with the EU grows, it's time to demand your MP speaks up for those best of British values of fair play and a fair vote.
This is a really easy campaign to take part in. Just a few clicks and it done. From our friends at Best for Britain
See More .
After the Windrush row, the Immigration Data Exemption must go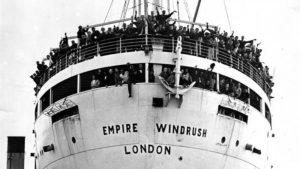 Here is a mini campaign that it very easy. It is from the Open Rights Group and relates to EU citizens living in the UK. The government seems hell bent on destroying many people's lives. People who have lived and made the UK their home and have added much to our culture,
You will need a UK postcode for this. If you haven't got one perhaps a kind friend or a relative could lend you theirs.
Tell the Lords to stop the power grab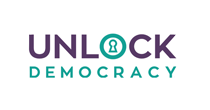 I just signed this open letter from Unlock Democracy and thought you might want to join me. The government are trying to grab huge new powers to change laws without a proper vote in Parliament. An MP from their own party has even called the bill an "astonishing monstrosity".
Join me here if you think MPs should be the ones deciding on big changes, not a handful of ministers
What do you feel about the possibility of losing your free movement rights after Brexit?
The link below will take you to a very short on-line survey which has been prepared to help our coalition, British in Europe, strengthen its arguments for protecting your rights to Freedom of Movement after Brexit.
Strengthening our negotiating hand
The future of Brexit is increasingly uncertain.
The promises the Government made – that there would be "no downside to Brexit, only a considerable upside" and that a deal would be the "easiest in history" – look like falling short. And new facts about Brexit are emerging every day: only today it became clear that to leave will involve us settling a staggering €50,000,000,000 liability.  The message now is "damage control."
https://www.crowdjustice.com/case/strengthening/
Good Law Project succeeds before the Divisional Court – Press Release

The Good Law Project was today given permission by two senior judges to challenge the Electoral Commission's regulation of EU Referendum and election spending [1].
The case centres on substantial last-minute 'donations' by Vote Leave in the last days before the Referendum vote. £625,000 was spent with Aggregate IQ, allegedly by a Brighton fashion student, Darren Grimes. Aggregate IQ was a then-obscure Canadian firm based above an opticians' shop in Victoria, British Columbia but has since been linked to Cambridge Analytica [2].
Vote Leave says it donated the £625,000 to Darren Grimes and that the sum does not count as Vote Leave's spending. The Good Law Project disputes this. It says that even if Vote Leave donated the £625,000 to Darren Grimes it counts as Vote Leave's spending. If the £625,000 is included in Vote Leave's return, it will have exceeded the statutory spending cap.
This campaign is also being supported by the Best for Britain group.
See More
NHS & Brexit Debate
Brexit is turning an NHS staffing shortage into a crisis.
46 MPs from 5 parties have worked together to secure a Parliamentary debate on the impact of Brexit on the NHS. Now MPs from all sides need to turn up and speak in that debate.
"This is another very easy thing to. It is about Brexit and the NHS and involves e-mailing your MP. The letter is written for you and More United give you the link to your MP"
See More
Join More United's campaign to get MPs to debate the impact of Brexit on NHS staffing.  Write to your MP now.

Brexit is turning an NHS staffing shortage into a crisis
.  You can use our model letter, but feel free to include your own personal experiences or concerns.
You were asked in the autumn what issues More United should prioritise: the NHS, Brexit and equality came top of the list
4 weeks ago, we launched a campaign to get MPs focusing on how Brexit may impact the NHS
5,000 supporters like you emailed your MPs calling for a debate in Parliament
46 MPs from 5 parties took up your call and submitted a formal request to hold a debate
Last week, that request was approved because, thanks to More United, it clearly had widespread and cross-party support
See More
Plaid Cymru launches #IAmEuropean campaign
Plaid Cymru has lau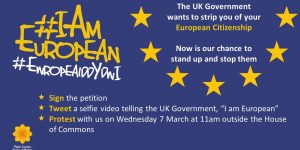 nched a campaign to stop the UK government stripping away European citizenship from UK citizens. Here's how you can help!
See More
An Open Letter to the Prime Minister
Here is a mini campaign which involves sending one letter to Theresa May . It is from
Open Britain
and the letter is written for you. After her disastrous speech it would be beneficial to let her know we are not happy and that we are not going to suddenly disappear.
#StopBrexit
See More
We want to amend the Taxation bill.  So the Conservatives can't drag us out of the Customs Union.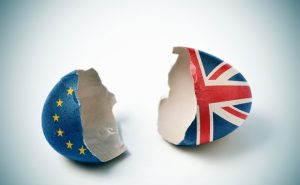 During the Referendum, Leave campaigners took great pains to assure everyone that Britain wouldn't leave the single market or the Customs Union after Brexit.
Now – and in spite of leaked Government reports detailing how destructive leaving the Single Market & Customs Union will be, they're pushing ahead with doing exactly that.
It's reckless, it's bad for our country and it's not what was on the ballot paper.
See More
Stop Brexit
Tell the House of Lords what the real 'will of the people' is by sending them a #StopBrexit (Defend Democracy) postcard.  These postcards are one of the best way to fight the Brexiters' 'will of the people' mantra.
See More