Welcome to Bremain in Spain's first Brexit/Election update on the weeks' news. We have given a "taster" of each article and if you would like to read the whole story please click on the link. We plan to produce the Bremain BrexElection Briefing each week right up to the General Election on 12 December. Please click on the links under the introduction to read the full stories. 
General election 2019: How popular are the party leaders?
In recent weeks, the polling company Opinium has asked voters whether they approve or disapprove of the job that each party leader is doing – or, in the case of Boris Johnson, how they think he is performing as prime minister. None of the four leaders (comparable figures are not available for the SNP's Nicola Sturgeon) emerges as especially popular.
(Sir John Curtice BBC News 17 November)
Labour pledges fox hunting crackdown with plan to boost rural police numbers
Labour's Shadow Environment Secretary, Sue Hayman, said a £4.5m fund would be used to almost double the number of officers tasked with prosecuting wildlife crimes from 88 to 170. The cash boost will come as part of the party's wider commitment to increase frontline police numbers, and will see rural crime units given new resources to tackle illegal hunting.
(John Johnston PoliticsHome 18th November)
Boris versus Binface: The barmiest battles in Britain's 'Brexit election'
Brexit will dominate the campaign, and will probably decide the result. But in these extraordinary times — Guy Verhofstadt joked this week that Netflix couldn't hope to compete with British politics — it is not surprising that there are some unusual local battles shaping up. From Boris to Count Binface — and a French resident who doesn't even want your vote — here are some of the oddest constituency contests to watch out for.
(Alastair Jamieson euronews 19 November)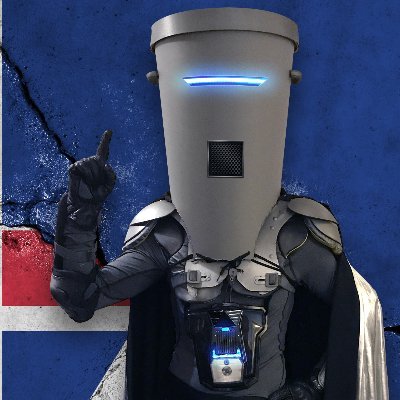 Commons Confidential: Your weekly dose of gossip from around Westminster.
Invisible Chancellor Sajid Javid is growing frustrated at appearing in public as regularly as Lord Lucan. Cynical liar Boris Johnson's guarantee that he'll remain at the Treasury if the Tories win is as redeemable as the Prime Minister's sweet nothings to scorned Jennifer Arcuri. Javid increasingly frets, I hear, that Downing Street vetoing a head-to-head TV debate with John McDonnell is a vote of no confidence. The Tory leader's control of his Chancellor is a parallel universe to Labour, where the shadow chancellor controls the leader.
(Kevin Maguire New Statesman 20 November)
Disinterest Looks To Be The Only Winner In This Election
Picking a "least worst" candidate is not the most inspiring choice, but for most of us, this lacklustre election campaign leaves us with just that. Who do we not trust least? Whose rash spending pledges are the least unconvincing? In the race to the bottom, the biggest risk for the two main parties is that people will bail out on them – make a new choice entirely, spoil their ballot paper or just not turn out at all. An election which seemed to take an age to call could pass us all by in a blur of indifference. Which isn't healthy.
(Jimmy Leach Huffpost 21 November)
Chancellor skewered on TV over Boris Johnson's wrong claim he'll give workers £500
Sajid Javid was made to squirm by Charlie Stayt on BBC Breakfast as he was challenged over Boris Johnson's incorrect statements on Tory policy in Teesside yesterday. The policy would see the Tories raise the threshold that earners start to pay National Insurance Contributions (NICs) from £8,632 threshold now to £9,500 in 2020/21. And eventually it would be raised to £12,500 – but there is no date for that yet. Only then would the rise be worth what Boris Johnson pledged – £500 a year. The initial rise is only worth about £85 a year, the IFS think tank said.
(Tom Davidson Mirror 21 November)
Labour in voter registration push as Tories target overseas home buyers
Labour leader Jeremy Corbyn will urge millions of eligible voters to register before the deadline as the Tories announce plans to raise stamp duty for people from overseas buying UK property. The news comes as the leaders of the four-largest Westminster parties prepare to clash in another TV set-piece on Friday evening. It comes as a two-hour long episode of Question Time from 7pm in Sheffield on BBC One, where an audience will quiz Prime Minister Boris Johnson, Mr Corbyn, Liberal Democrat leader Jo Swinson and Scottish First Minister Nicola Sturgeon for 30 minutes each. 
Conservatives would force rail unions to operate services during strikes
The Conservative Party has pledged to end all-out rail strikes by proposing a law that would require some services to operate during industrial action. Rail providers and unions would be forced to sign "minimum service agreements" that would lay out the number and role of staff who would remain at work in the event of a strike.
(Joanna Whitehead iNews 23 November)
We hope you have enjoyed reading all the above extracts from important news stories published over the last 7 days and would welcome any comments you may have.