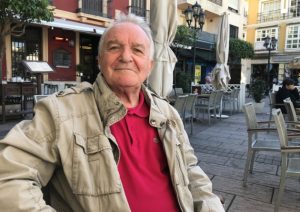 British expats are living on one of Brexit's front lines. But on atrip to the Costa del Sol, GERALDINE SCOTT finds them every bit as divided as those back in the UK, albeit with some crucial differences.
As in those British seaside towns where the Leave vote was highest in the 2016 referendum (75.6%, 67.5% and 71.5%, respectively) you do not have to look too hard among the expatriate community to find evidence of strong support for Brexit.
One of those most fervently in favour is Len Howard, 70, who sips a café con leche in the shadow of a whitewashed church, in the central Plaza de Constitucion. He believes the referendum result was "wonderful" and will "make Britain's glory come back".
Such full-throated support for leaving the EU from an expat might sound counter-intuitive. After all, the 300,000 Brits who live in Spain (mostly on the Costa Del Sol or the east coast's
Read full story in New European