Bremain in Spain members were recently asked to state their individual concerns about Brexit, for a document to support Sue Wilson's appearance at the Select Committee for Exiting the European Union, Westminster, on January 18. The list of comments appears on the Bremain in Spain website.
By a large margin, the most frequently voiced concern was "healthcare". A widespread fear exists that hundreds of thousands of UK citizens currently living in the EU could be forced to return to the UK if their reciprocal, free healthcare arrangements are withdrawn. This especially applies to pensioners with existing medical conditions who will find it difficult and expensive to contract private health insurance, if they prove eligible at all. Sue Wilson points out: "UK citizens in Spain feel that they paid into the system for years so it is not really 'free' healthcare – they are taking what they paid for beforehand."
One elderly member of Bremain in Spain commented: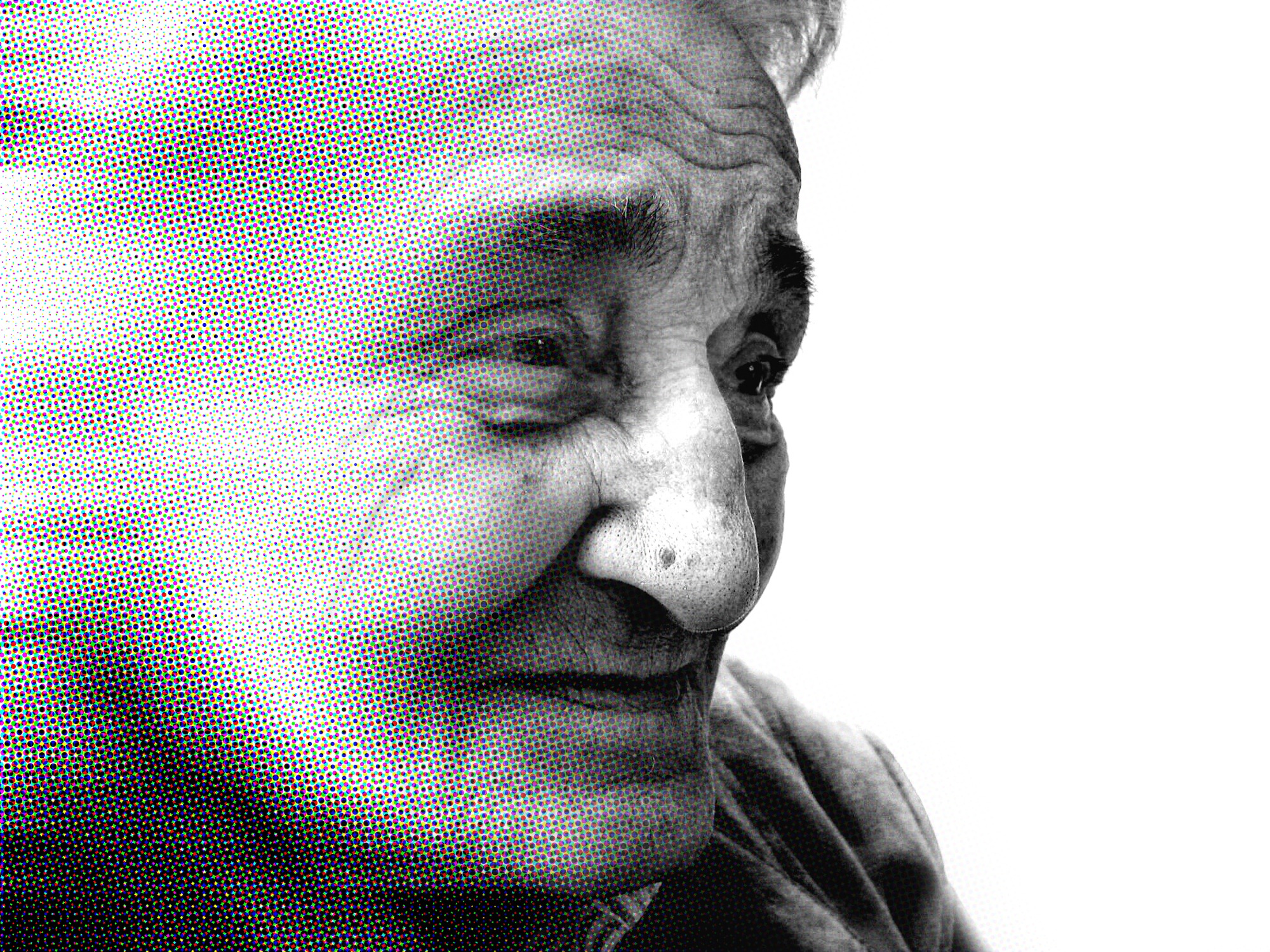 "As an OAP with ongoing medical conditions and awaiting two operations, if we lose free healthcare I'll just have to die." Says another member: "The bitter truth is my husband would die if we lose our access to the state health system and subsidised prescriptions." Adds another: "As my husband is over 70 and has diabetes, he cannot get private health insurance."
This might sound drastic but compare the potential situation to the USA, where thousands of people die annually because they cannot afford medical insurance*.
Other poignant comments include: "My mother has Parkinson's and lives with me in Spain as a non-resident. My biggest concern is that she will have to go back to the UK and live in a care home."
"We are pensioners living in Spain to support a sick daughter and bring up two grandchildren. If we lose our right to healthcare, we don't know what will become of us all."
Numerous members fear they will be forced to return to the UK: however, some say they can neither afford the cost of relocation nor housing in the UK. Says one such member:
"I have arthritis but have been much better since moving to Spain nine years ago. Without healthcare, I will have to return to the UK where I will not be able to afford a house. What will happen to me?"
Following healthcare, pensions are the key concern for Bremain in Spain members. An important issue is whether the triple-lock arrangement will continue to apply. Triple-lock pensions are guaranteed to increase every year in line with wage increases, inflation or a minimum of 2.5% – whatever is the greatest. It applies to UK citizens in the EU and America but not to UK migrants to other countries. For those who emigrated to the EU, their pension increased annually but this has not applied to UK migrants to other countries: i.e. a person emigrating to Australia would find their pension frozen.
UK pensioners now living in Spain paid into the UK system and clearly expected to enjoy their retirement years in peace and stability. One member explains: "My husband and I both worked full time for over 45 years and paid full tax and NI contributions in UK, ran a business, employed staff and paid all required contributions. Why should UK pensioners abroad be penalised and discriminated against after making these contributions to our country?"
One member reflected: "If pensioners have to return to the UK, will the UK pay for relocation and will accommodation and all benefits be available immediately?"
Another said:
"What happens when the overstretched National Health Service and local councils receive a sudden influx of retired expats returning to the UK that require health care and housing. It is already breaking this winter. Not from immigrants but from our ageing population."
Following fears about being forced back to the UK, the atmosphere of uncertainty – especially concerning freedom of movement, pension entitlements and loss of rights as a EU citizen – ranked highly amongst members' concerns. Comments included: "Our future plans are now uncertain and under threat through no cause of our own", "our saved-for and planned-for retirement is in tatters" and "our lives have been put on hold without us having any say in it".
Some newcomers to Spain said: "My husband and I moved to Catalonia in December 2016 to live our dream of 40 years. We are 70 and 75 and we are now terrified of what our dream is going to turn into."
Another said: "I am aged 93 and have lived in Spain for the past 15 years. At my time of life, who has the right to say I may lose my right to remain here, my annual pension increments and my access to UK-funded free healthcare."
This view was widely reflected: several members spoke of their long history in Spain and that, after all that time living in a EU country, EU citizen's rights stand to be removed. Said one: "I took advantage of the freedom of movement that was offered to me as an EU citizen and I do not want this right to be taken from me after living in Spain for almost 34 years."
Said another: "We are being disenfranchised without the right to vote on something that will impinge on my rights as a European living in Spain for 30 years."
Many members worry that their human rights are being infringed, as well as their rights as EU citizens existing under threat. A typical comment was: "It's my life and home, and to change rules retrospectively seems grossly unfair and against human rights."
One member pointed out the emotional and physical investment that UK citizens have made toward their futures in Spain. "EU citizens in the UK and UK citizens in the EU made life-changing decisions, have homes and children in their new countries, have switched to using new languages, and consider ourselves as residents of our new home countries."
Financial strain – and anxiety about the GBP EUR exchange rate – was mentioned by some members, who have seen their disposable income decline by approximately 20% through Sterling weakness caused by Brexit. Worries included "…frozen pensions, property rights, tax rights…", "the fall in the Pound and threat to the value of my pension."
Says one member: "We are living our dream retirement in Spain. Brexit threatens our financial security."
Some Bremain in Spain members are concerned that lack of free movement could impact their livelihood and make it difficult or impossible to continue with established businesses.
One lady explains: "My partner teaches in an international school. This is almost totally dependent on being able to recruit staff from the UK and may be unable to do so should there no longer be the same rights in terms of residing, working, pensions and healthcare that currently exist. Therefore, the future of the school and, hence, his livelihood are at grave risk."
Another points out:
"We have a business
here and the uncertainty and stress is making me ill."
Says another of finding a work contract: "Companies in Spain are starting to reject applications from British Nationals as they don't want to get involved in work permits! How does that help me, should I need to get a new job?"
Divided families are also a concern for Bremain in Spain members. Says one: "We have close family in France and in the UK. We are the guardians of a nine-year-old grandchild who has lived almost her whole life in Spain with us. Loss of free movement and its implications for her, in particular, are very worrying."
Another says: "My children were brought up in Spain, hold British passports and now live in the UK. I have a business and home in Spain and am worried about free movement and 'residencia' rights after Brexit. What will it mean for my family?"
This concern is echoed again here: "My grandchildren are Spanish – must I and my son leave them behind?" and "My husband is a Spanish national and we have lived together in Spain for 10 years. Before that, we lived for 20 years in the UK. Will it be possible for us ever to return to the UK to be with family?"
A member who has lived and worked in Barcelona as a researcher for 12 years, mainly on European Commission gender equality projects, pointed out: "I am British, my father was Finnish, my mother's family were Jewish immigrants from Poland, my partner is Scottish, my children were born in Spain. To stay we will have to apply for Spanish citizenship and if we have to renounce our British citizenship, my children's choice of living in the UK will be curtailed. What will happen if I have to go back to the UK to look after sick or elderly relatives?"
Some members are concerned about the impact of Brexit on young people, who stand to lose the freedom to seek opportunities within EU countries. Says one: "I was denied the right to vote in a Referendum which would strip me and my children of those rights. What is the direction for them? They have not been mentioned in this Brexit debate but their whole future relies on that decision. They are not British by upbringing nor Spanish by birth. They are teenagers who have been here all their lives who are now facing restrictions because of Brexit."
With the legacy of Brexit affecting British citizens of every age group, but with particular concerns for pensioners who might find their options limited (live with compromised healthcare or return to the UK?), it remains to be seen whether "immigrants" to Britain will include disenfranchised "expats" returning in vast numbers.
Said one lady: "Imagine if you divorced because of mutual incompatibility 40 years ago and a crowd of people you don´t even know wanted to force you to go back to your ex-husband or wife: that´s how I'd feel if you try to force me back to Britain."